DJ Overdose – Bizarro World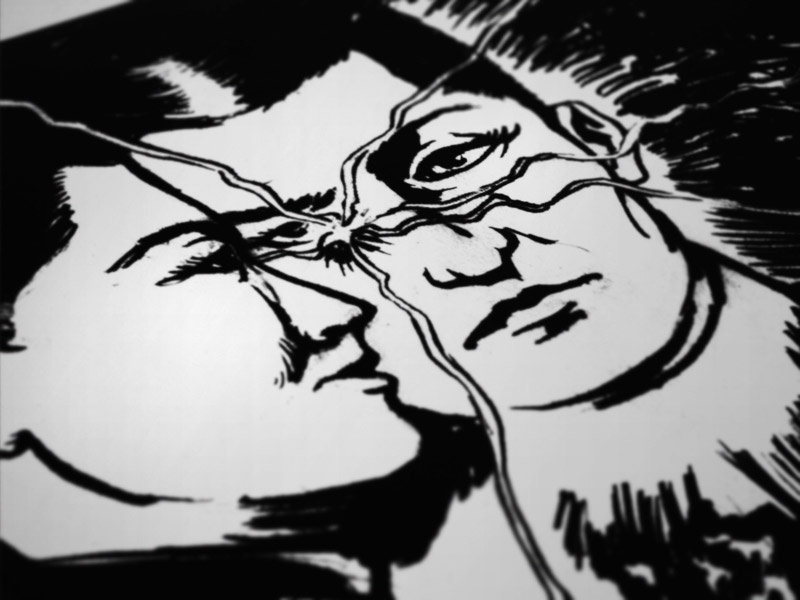 DJ Overdose aka veteran Dutch producer Jeroen Warmenhoven provides us with one of electronic music's greatest'what ifs' with this album Bizarro World.
What if he had released this album a long time ago and enjoyed the same kind of status as I-F? What if he hadn't spent so much time on projects like The Hasbeens or Novamen? What if Ridley Scott decides to re-shoot Blade Runner and use The Hague 20 years from now as his new dystopia – would he choose Bizarro as the accompanying soundtrack? Possibly. Even if he didn't choose Bizarro World, there would undoubtedly be a bootleg version made that would feature the eerie synths and unsettling moods of nocturnal pieces like "Bloed aan de Muur" or "'s Nachts".
The mood throughout Bizarro World is downright strange and often disturbing; apart from the aforementioned pieces, there's the mid tempo pulses of "Suck Chain", the title track, where a muddy bass soars over a rattling techno rhythm, and the primitive electro on "Ssa Gib a Htiw Lrig a Deen I", its eerie vocal and muffled bleeps sounding like some unwitting soul stumbled on The Hague's equivalent to No UFOs, buried deep in the city's sewers. It's one of the most dance floor friendly moments on the release, but not the only arrangement to venture beyond the soundtrack form.
Overdose's background in hip-hop also looms large on the album: "Fabriek" is gnarly and grainy, its thunderous beats propelled by spacey pulses, while "Ruimtepuinruimer" sees rawer beats underpin the Dutch producer's synths. In the main though, Bizarro World is about Overdose navigating his way through an unsettled, disturbed reality; it could be the accompaniment to Scott's vision, it might be a soundtrack to a film the Novaman has in his head or maybe he is merely responding to the darkness that is omnipresent as the European project turns into a nightmare.
No matter what it is made for, the cinematic woodwind and insistent drones of "Film Freak" and the reflective mood music of "Aan De Overkant" will keep listeners on the edge of their
seats because as we all know, sometimes the truth is stranger than fiction.
Richard Brophy
Tracklisting:
1. Aan De Overkant
2. Bizarro World
3. Bloed Aan De Muur
4. Ssa Gib a Htiw Lrig a Deen I
5. 's Nachts
6. Suck Chain
7. Fabriek
8. Don't Stop
9. Leegstand
10. Leipzig
11. Watch The City Burn
12. Kruipend Naar De Gootsteen
13. Stay On My Feet
14. Ruimtepuinruimer
15. Film Freak