Tiago prepares debut album as TNT Subhead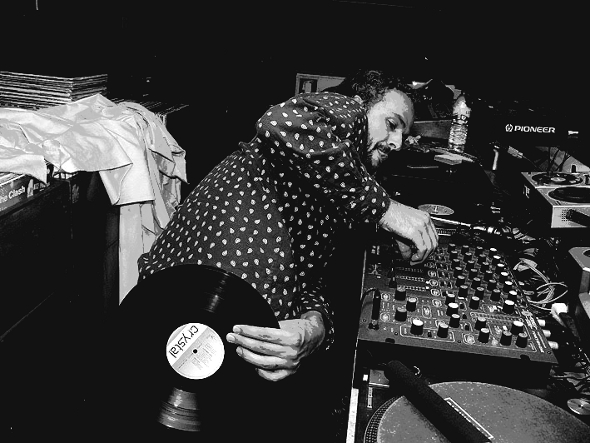 Lisbon legend Tiago Miranda will release his debut album Ecstasy & Release under the TNT Subhead banner next month.
Warmly regarded in his homeland for the weekly 7 hour plus DJ sets he's been holding down at Lisbon club Lux for some fifteen years, Miranda has enjoyed an equally illustrious, not to mention varied, production career over the past decade. He's perhaps best known for his output as Tiago, with releases and remix credits on labels such as DFA, Italians Do It Better and Leng; beyond this Miranda's work has covered a broad span of projects and styles, which includes a stint in the krautrock meets Detroit techno of Portuguese group Gala Drop, as well as downtempo fare on ESP Institute as Sea Power and Change.
Miranda's work as TNT Subhead began with a 12″ released through Groovement back in 2010, and the Northern Portuguese label has gradually coaxed more of this material out of the producer. An Ecstasy & Release 12″ surfaced last year brandishing the hypnotic title track from the forthcoming album, along with a rather epic remix from Thomas Bullock's Tom Ov England moniker. A press release from Groovement has the producer himself describing the eight track album as his "first solo rocket" containing "ghosts of my life transcribing their emotions into techno".
Groovement will release Ecstasy & Release by TNT Subhead across LP, CD and digital formats on May 6.
Tracklisting:
A1. Story Of The Eye
A2. Can't Relax
A3. Icelberg
A4. Ecstasy & Release
B1. Think Of Sex But Not Of You
B2. The Book Of Yes
B3. Arp K Found
B4. It's Time Again