Novation reveal Launchpad S controller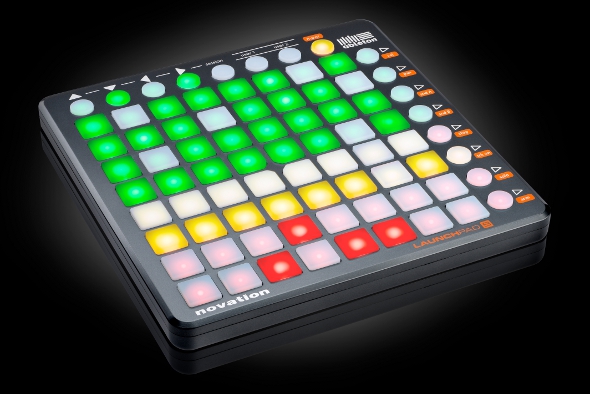 Novation have announced the update to their popular grid controller for Ableton, the Launchpad.
Released at the end of 2009, the original Launchpad took its cue from the multitude of grid based controllers to emerge over the past several years, most notably the Monome. One of the first controllers designed with Ableton Live specifically in mind, its 64 pads enabled users to activate clips and loops from Live's session view, though its versatility also allowed manipulation of other variables such as effect and volume levels.
Now Novation have revealed details of its successor, the Launchpad S. Although not markedly different in a physical sense from it predecessor, the unit nevertheless comes with brighter buttons and a number of new features to bring it up to date with its closest competitors. Plug and play support for Fruity Loops studio is also included as standard, while iPad support has also been added, allowing users to connect the unit using the Apple Camera Connection kit and control Novation's recently released Launchpad app. The app comes complete with a 1GB sample pack of original samples and loops chosen by Loopmasters, as well as featuring a multitude of effects that can be triggered using the Launchpad's buttons, including filters and drum roll effects.
Those wishing to see the unit in action can do so via two videos below, one showing a dextrous live performance, and the other breaking it all down.
Novation will release the Novation S this month, priced at £149.99.