Rush Hour snap up Werkdiscs' Moiré for second EP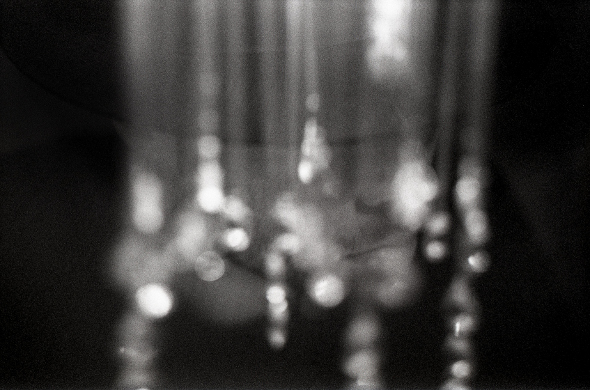 Anonymous London-based producer Moiré will follow up his Werkdiscs debut with an EP for Rush Hour.
Moiré emerged in February with the Never Sleep EP on Actress' Werkdiscs imprint, a record whose muddy yet strangely melodic take on house and techno made him a logical addition to the label's discography, alongside the aforementioned Actress, Lukid, and Lone. Given his connection to this hazier category of UK-based producer, it comes as something of a surprise to hear that Amsterdam's Rush Hour will be releasing his next record.
Apart from a Braiden 12″ released last year, Rush Hour have primarily been electing to push more of their less house focused output through their "No Label" series of late. This release however seems to herald a return to the type of music Rush Hour released via their seemingly defunct Direct Current imprint across 2010 and 2011, which featured releases from the likes of similarly off-kilter techno producers such Cosmin TRG, BNJMN and Lando Kal.
Entitled Rolx, the EP contains three tracks of what the producer describes as "London techno", and marks a clear continuation from the claustrophobic dance music of his first release; the title track is described in the accompanying press release as "a kind of West-East journey through subterranean London", while "Real Special" is described as "a celebration of life on the city's musical fringes", though all are united by their monochromatic palette, distorted, lo-fi rhythms and soaring chords coated in reverb.
No release date has been announced, but clips of the release can heard at the Rush Hour website.
Tracklist:
1. I Don't Get It
2. Rolx
3. Real Special
Header image – Barbora Mråzkovå