Morphine Records boss Rabih Beaini goes post-folk on new LP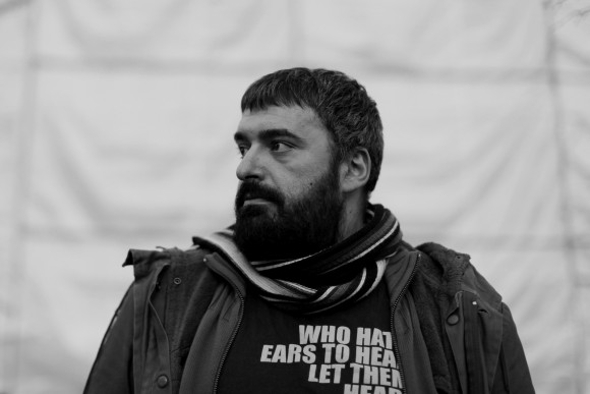 Rabih Beaini will release a folkloric LP entitled Albidaya on Lebanese label Annihaya.
Launched in 2009 by Raed Yassin, Sharif Sehnaoui and Hatem Imam, Annihaya is a conceptual music label specialising in what it calls "deconstruction and 'recycling' of popular" musical cultures. The Albidaya LP is the label's sixth album release, which sees Beaini credit his own name to the work as opposed to the more commonly used Ra.H or Morphosis, something seldom seen in his ten-plus years of releasing music.
Beaini distances the sounds on Albidaya from his work as Ra.H or Morphosis, but the album does wander into stylings of a similar instrumental plane to his four person musical ensemble project Upperground Orchestra. Field recordings also seemingly play an important role on the album, as they did with his last album What Have We Learned, released in 2011 on his own Morphine Records.
The eight-track LP dips into the ethnically charged concepts and neo-traditionalisms of Annihaya, traversing through a panorama of sounds and textures. Eastern twang, middle eastern thematics and jazz all play a role in Albidaya, as do tribals drums and marketplace noise with the introduction of live and off the cuff synth experiments, arpeggiated space transmissions and eerie Wu-Tang like vocal samples entrapped in a gurgling soup of analogue beef. Brief clips of the entire album are available to stream below should the preceding description not provide sufficient appetite whetting.
The forthcoming album represents the first original material from Rabih Beaini to surface in 2013, though his Morphine Records has maintained the imperious momentum built up last year with some great 12″s of sludgy, experimental techno from Metasplice and Container. The artist responsible for the latter's Treatment EP, Beaini's Lebanese compatriot Maria Kassab, has also contributed to the quite striking cover art for Albidaya.
Annihaya will release Albidaya by Rabih Beani on limited CD and LP formats later this month.
Tracklisting:
1. Light Within a Light
2. Maples and Rocks
3. Kessara1
4. Taranta3000
5. Ya Shater
6. Kessara3
7. Song Of Extreme Happiness
8. Kessara2