Full details of Immaterial Visions Remixes from The KVB emerge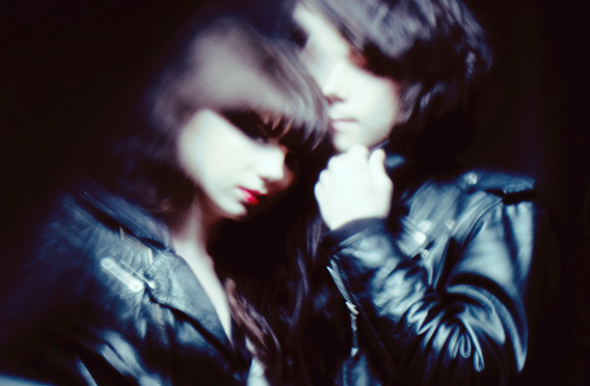 Regis, Silent Servant and Shifted all remix The KVB for a forthcoming Immaterial Visions Remixes 12″ from Cititrax.
Due for release towards the end of April, the 12″ follows the release of the leather clad London duo's excellent Immaterial Visions album through Minimal Wave's more contemporary minded Cititrax sub-label – you can read our review here. In addition to the aforementioned artists, the forthcoming Immaterial Visions Remixes also features contributions from Minimal Wave's favourite French act In Aeternam Vale, and Shifted's Avian cohort Ventress who appears under the newly raised Worn banner.
This set of remixes was briefly alluded to when Cititrax first announced details of the Immaterial Visions album, though the label held back from disclosing which artist had remixed which track. It's no surprise to see Downwards boss Karl O'Connor has remixed "Dayzed", a track that first appeared on the So Click Heels compilation from last year, and you can gain some idea of how the remixes have turned out from the brief sound clips available on the Minimal Wave website. The Worn remix of album favourite "Old Life" sounds most immediately striking, caking the original's expansive synths in a thick sludgy techno pulse.
Cititrax will release Immaterial Visions Remixes by The KVB in late April on white 12″.
Tracklisting:
A1. Dayzed (Regis Remix)
A2. I Only See The Lights (Shifted Version)
B1. Pray To The Light Machine (Silent Servant Version)
B2. Lines (In Aeternam Vale Version)
B3. Old Life (Worn Version)