Aardvarck returns to Rush Hour's No Label series with 1990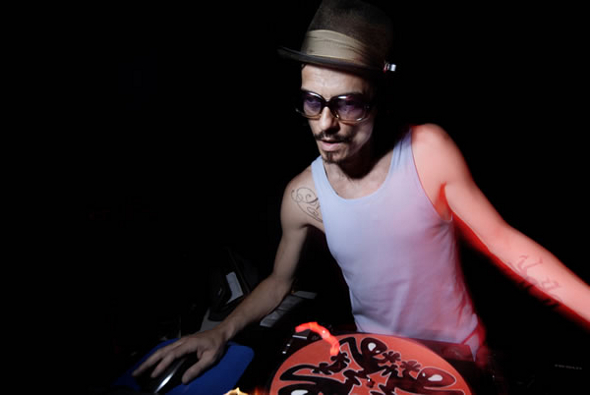 Dutch veteran Aardvarck will serve another helping of rave-inspired breakbeat techno on Rush Hour's No Label series.
With a production history going back as far as 1993, and a DJ career that began several years before that, Mike Kivits has been part of Holland's diverse and ever-changing dance scene since the '80s. His productions range from gritty breakbeat techno and '90s leaning house for the Amsterdam insitution Rush Hour through to experimental ambient for EAT Concrete; although Kivits has also released on Delsin and even Skudge Records in recent times, it's Rush Hour that the producer has had most affinity with over the past decade.
Last year Kivits delievered one of his finest moments to date when he graced Rush Hour's irregular No Label series with the excellent Nubian 12″, a record whose unique take on techno more than held its own against No Label offerings from Heatsick, Dean Blunt and Stellar OM Source. Now the label have revealed details of another limited 12″ under the same imprint. Entitled 1990, it sees the producer deliver two sides of equally floor-shaking weirdness with its feet firmly entrenched in early rave music; the title track combining soaring strings and rolling drums together in a nostalgic package, while "Ok.O" sees him at his more experimental, delivering something that sounds like an unholy union between junglist rhythms and a dying modular synth.
No release date has been announced, but those wishing to hear clips can do so at Rush Hour's website.
Tracklist:
A. 1990
B. Ok.O