Mahogani to release Dilla Lost Tapes LP
The unreleased archives of James 'J Dilla' Yancey are once again the focus of attention with a new collection of material due out on Mahogani entitled Dilla Lost Tapes.
Despite his untimely passing in 2006, J Dilla's legacy has remained strong thanks to the enduring qualities of his back catalogue, the endeavours of the J Dilla Foundation and the Yancey Media Group, not to mention the countless Dilla themed reissues and projects that have surfaced in the wake of his death. Since we last reported on Stones Throw's intentions to reissue the Dilla masterpiece Donuts as a 7″ boxset, there has been the announcement his family-run label Pay Jay plans to issue a posthumous vocal album, whilst his mother Maureen Yancey recently discussed his record collection with DJ Spinna, J.Rocc and others in a recent documentary as part of the Fuse Crate Diggers series.
Moodymann's Mahogani imprint have of course played their own part in ensuring J Dilla's enduring legacy with the release of the Dillatroit EP last year, a 12-track release of previously unreleased J Dilla material done in collaboration with the aforementioned Yancey Media Group and J Dilla Foundation. Little information about Dilla Lost Tapes has been provided by Mahogani other than a full tracklisting, the below artwork and a release date of April 10, though the title would suggest it again consists of material culled from the expansive archives of unreleased material Dilla left in his wake.
Mahogani Music will release Dilla Lost Tapes on vinyl April 10th – You can hear clips of all tracks at the Juno Records site.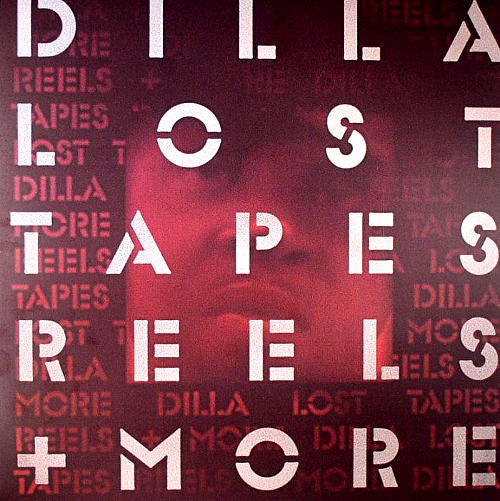 Tracklisting:
A1. I'm Back Nickl
A2. Dilla Beats 2
A3. 73 Soundtrack
A4. Slow as Trick
A5. Monkies N Car
A6. Token Jazz Hour
A7. Videogame 1
A8. Aahhh
A9. Still Laffin
A10. Session 4
B1. Licking
B2. Here We Go Again
B3. 3 Round Da Corner
B4. Me2
B5. Get Da Negga
B6. Havn Some Fun
B7. Halloween
B8. Clap For Me
B9. 9 No? Pleas
B10. Go Get Em