Watch the trailer for Modeselektor's forthcoming documentary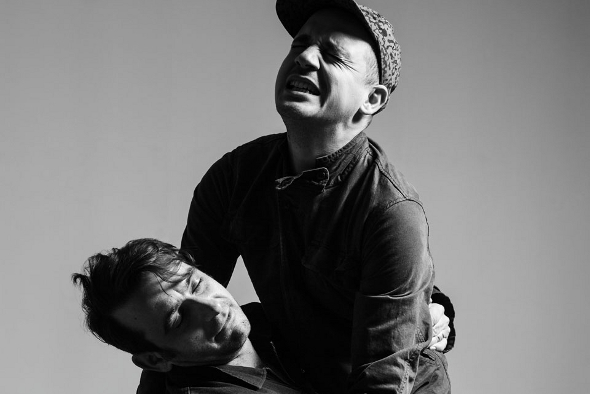 Prolific German duo Modeselektor will soon by the subject of a new documentary film, which has been revealed in the form of a 2-minute trailer.
Given that the duo are busy running both their 50 Weapons and Monkeytown imprints, working on a second Moderat album with Apparat and generally taking their singular brand of techno around the world on a weekly basis, Modeselektor make ideal subjects for a documentary. More so when you factor in the pair possess a sense of humour – something all too rare in the world of electronic music.
Produced by Monkeytown in association with German magazine Electronic Beats, who announced the news earlier today, We Are Modeselektor promises to tell the duo's story in 72 minutes "as a post-German reunification movie, a travel report, and a portrait of the special friendship between Gernot Bronsert and Sebastian Szary all in one". A trailer for the film, also featuring contributions from Apparat, Ellen Allien, and what looks like the back of Marcel Dettmann's head can be viewed below; the film will be released through Monkeytown Records on May 3 on DVD and Blu-Ray.