Get a taste for the steroid-injected electro of the next Brothers release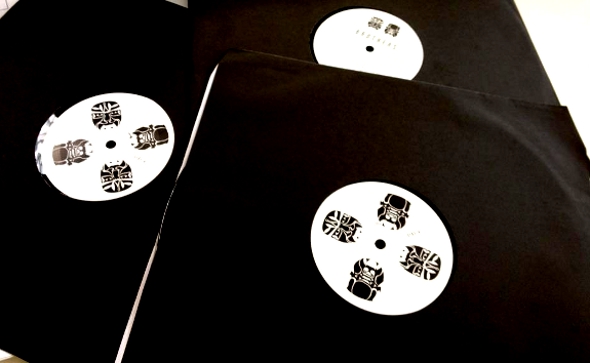 Eight more initials appear on the second electrifying collaborative record from the London based Brothers label.
It may be a slight shift down in gears from the Brothers' first sonic ear-bashing, which saw the biologically linked Truss and Tessela supply the fizzing hot "UC" alongside Andrew and Dimitry of AnD and Tom Dicicco's monstrous "Multiple Visions", but BROS002 sees the label continue to canvas UK techno's all-embracing reach of industrial and experimental styles.
A new cast of all-caps headlines this second missive, which sees the label maintain its sub rosa approach to releasing music. AW\\PB and AT\\HE are the only clues to the identities of those behind the tracks "209" and "Liars Go Astray", which furtively skirt between raw and steroid-injected electro and pulsating club techno.
BROS002 is set for a vinyl release in April.
Tracklisting:
A. AW\\PB – 209
B. AT\\HE – Liars Go Astray