Acid Test unveil Pépé Bradock release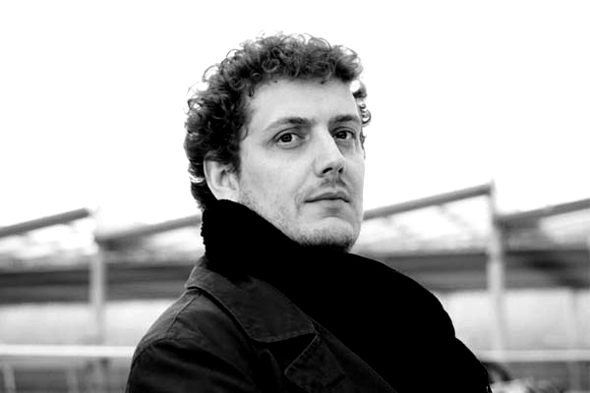 For the first time in a long time, Pépé Bradock ventures away from his own Atavisme label for a release on the Acid Test imprint.
Founded in 2011 as an offshoot of Los Angeles label Absurd Recordings, Acid Test has proved a worthy outlet for the more abstract experimentations in acid house wrapped up in some hand sprayed sleeve art that appeals to "momma's boys" everywhere. Previous contributors to the label include Tin Man, Donato Dozzy, Holger Zilske and the Achterbahn D'Amour pairing of Edit Piafra and Iron Curtis, and the addition of Pépé Bradock for the label's seventh release makes perfect sense.
It's quite the coup too, with the forthcoming record the first time the Frenchman has released original material on a label other than his own Atavisme in a decade. The news is a further demonstration of Absurd Recordings boss Oliver Bristow's canny knack for coaxing artists away from their own labels,  shown last year when German producer Recondite elected to release his debut album on Acid Test instead of his own Plangent Records.
Both "Lifting Weights" and "Mujeres Nerviosas" were produced and programmed in LA, but subsequently "assembled" in Bradock's hometown of Paris and bring the kooky production eccentricities of the adored Frenchman to the fore. The latter track is particularly notable for the constant shift in structure and arrangement.
Acid Test will release Acid Test 07 by Pépé Bradock on March 28.
Tracklisting:
A. Lifting Weights
B. Mujeres Nerviosas