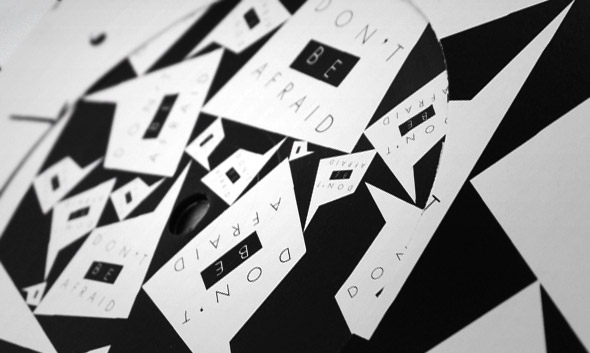 Those who've been keeping up with Sabina Plamenova since 2007 are probably a bit winded by now. Between the sub-zero frequencies of her static-laced, dubstep straddling Subeena moniker, her role as label boss for the Immigrant / Imminent and Opit labels and her new Alis identity, Plamenova fluctuates between different roles with an astonishingly adept frequency.
The recent Berlin transplant might dub the Alis project as the 'second part' of her life as a producer, showcasing an increasingly up-tempo, personal, dance-floor leaning influence, but her style is still hard to compartmentalize: Far from a straightforward dance project, Alis has run the gamut of everything from thumping Detroit techno influenced anthems to Bjork covers in less than a year.
The Azimuth EP brings a more singular, sustained focus to Plamenova's productions, and is fittingly enough named after a spherical coordinate system used in astronomy to figure out the relationship between humans, the earth, and the stars. Azimuths are more or less responsible for orienting you to your place in the Universe, and the title track of the same name certainly nails the feeling of careening through the pitch black darkness of space, a bittersweet spiralling acid chugger pausing briefly for a vocal interlude barely long enough to catch one's breath before plunging back down into the depths of dark, aerobic techno bliss.
This writer had approached the Alis pseudonym under the impression that it was primarily a vocal endeavour, but that's not the case in "Azimuth", where singing takes a barely audible backseat, existing only as a choral gospel hum that fuses itself to the accompanying hazy organ sounds. It's the only shame about the track – considering that Plamenova's vocal work can effortlessly shift between piercing night-time cries and guttural, steely crooning, increased vocal presence could've yielded wilder results.
D'Marc Cantu thwacks the jugular of the original with a tranquilizer dart, and discards the vocals in lieu of a slo-mo walk through his spaced-out and slightly disturbing subconscious. The tumbling synth sweeps and melancholic fluctuation found on Cantu's excellent Fallen LP are still present here, and hypnotic enough to suck you down into a sober k-hole with their own glacial charm. But on an EP so tailored for adrenaline soaked endeavours, one has to get into the right state of mind for Cantu's work here to really sink in amongst the rest.
"Imperium" sounds like a slumbering leviathan slowly lulled awake, but is most notable perhaps for the way that the end of the track actually sounds like it's being sawed in half. It pales in comparison to the tightly focused "You Can Try", which showcases a floor shaking, straightforward techno beat slowly sedating itself and shifting into half-muted rave sirens; a perfect template for Plamenova's vocals to ripple and cascade over. The result sounds like a rave happening outside a power plant in meltdown mode, or hitting the club in a hazmat suit. Building layers upon layer of her own voice in the last several minutes, accentuated by rising flashy stabs with a touch of impending danger, "You Can Try" is poised to lurch into hedonistic peak time overdrive mode, until the ascetic, isolated side of Plamenova's productions appear in the last thirty seconds, letting the track suddenly and inexplicably cut out like an sputtering engine.
For all the pop-leaning trademarks that "You Can Try" displays (including a simple yet addictive bongo line that sounds near-identical to the Ying Yang Twins' "Whisper Song" and makes you wonder if the second half of the track will start veering in a completely different direction), it seems that maintaining a little bit of seclusion is preferable to overindulgence for Plamenova. While dancers might mourn the immensely promising build-up that fizzles out, "You Can Try" still lodges itself in the consciousness enough to warrant repeated listens at home.
Given Alis's range for aerobically exploring genres, it's unlikely that the style displayed on Azimuth will be adhered to in any sort of textbook fashion. But that's the excitement of Plamenova's versatility – whether she's tackling tense dance floor build-ups or exploring pop textures filtered through a mechanical sieve, there's a whole lot of territory yet to be covered.
Brendan Arnott
A1. You Can Try
A2. Azimuth
B1. Azimuth (D'Marc Cantu remix)
B2. Imperium