Crème to release DJ Overdose LP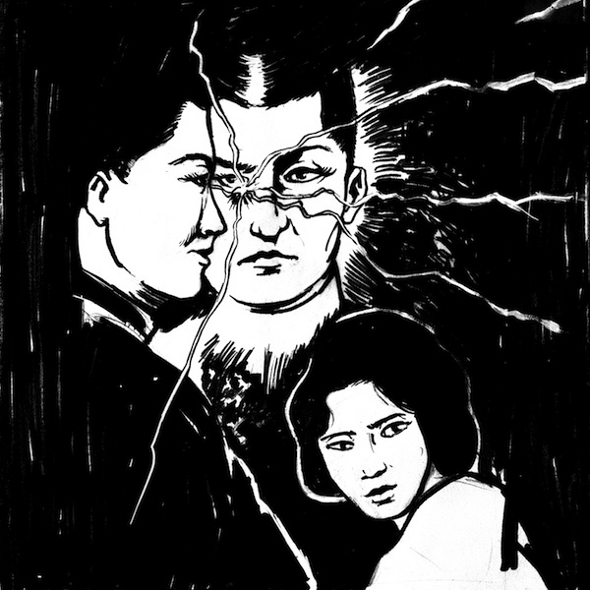 Veteran Dutch producer DJ Overdose will release his debut album Bizarro World on Crème Organisation's Eclipse sub-label.
DJ Overdose is just one of numerous musical projects of Den Haag born Jeroen Warmenhoven, who has also released music as Model Man and as part of The Novamen and The Hasbeens. Collectively his music has appeared on the great and the good of Dutch techno labels – Bunker, Murder Capital, Legowelt's dormant Strange Life, Viewlexx and Clone – as well as like minded operations such as Lunar Disko and WT Records.
With almost two decades of productions behind him, Warmenhoven belatedly adds Crème to his discography with a debut full length under the DJ Overdose name, described by the label as "a veritable tour de resistance in film noir electronics" which blends "melancholy and ennui with fear and voyeuristic tiger-lurking-in-the-bushes paranoia". It also marks the first album to be released on the infrequently used Crème Eclipse sub-label, which tends to be an outlet for the label's more esoteric fare, as demonstrated by last year's Sumerian Fleet and Jagdstaffel 66 12″s.
Crème Eclipse will release Bizarro World by DJ Overdose in April – a twenty minute continual stream of the album can be heard below.
Tracklisting:
1. Aan De Overkant
2. Bizarro World
3. Bloed Aan De Muur
4. Ssa Gib a Htiw Lrig a Deen I
5. 's Nachts
6. Suck Chain
7. Fabriek
8. Don't Stop
9. Leegstand
10. Leipzig
11. Watch The City Burn
12. Kruipend Naar De Gootsteen
13. Stay On My Feet
14. Ruimtepuinruimer
15. Film Freak