Anstam appears on All City as Anno Stamm
50 Weapons regular Anstam will be making an appearance on Dublin's All City under the all new Anno Stamm alias.
Emerging in 2007 with a string of self-released singles on his own eponymous imprint, the producer other has since become been a regular fixture on Modelektor's 50 Weapons imprint; in 2011, he released a string of records on the label including a split 10″ with Phon.o, a full 12″ single and his debut album Dispel Dances, which was swiftly followed up by another album, Stones and Woods last year. Although the label is best known for its tough techno-bass hybrids, Anstam cuts a singular figure on 50 Weapons for his occasionally vocal-led sound that employs woody, organic textures and freeform arrangements that owe as much to krautrock as techno.
Now the producer has revealed a new alias in the form of Anno Stamm, which will see its debut EP Fragments A for Dublin's reliably diverse All City Records. Described by the label as "Raw and twisted, dark with a dash of colour and heavy with the drums", this new venture sees the producer engaging more explicitly with techno forms, but still with his unique signature; each of the three tracks employs heavy techno inspired rhythms flooded with booming sub-bass, with both "Purple Clouds" and "A Triangular Patch Of Lip" featuring chaotic arpeggio sequences that seem better suited to the club than home listening.
No release date has been announced, but the EP will arrive on 12″ and digital formats; clips can be heard at the Rush Hour website.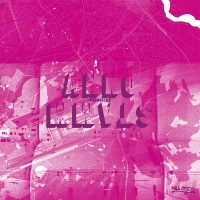 Tracklist:
1. I Still Have the Photographs
2. Purple Clouds
3. A Triangular Patch of Lip