Spectrum Spools kick off 2013 with Quicksails and Palm Highway Chase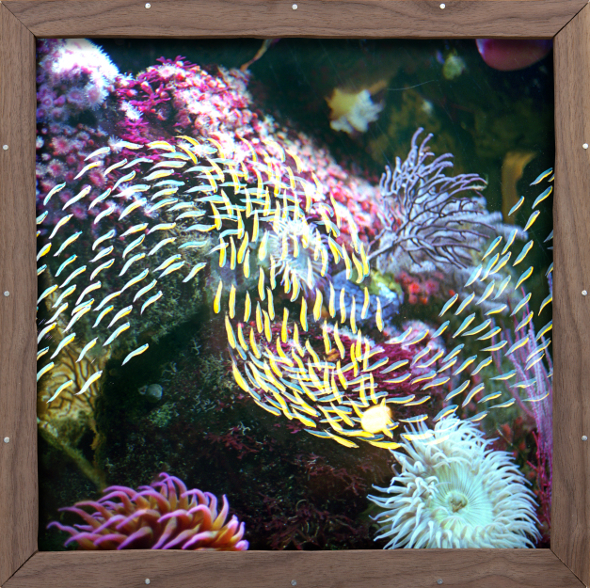 Spectrum Spools have announced details of their first releases of 2013, from label newcomers Quicksails and Palm Highway Chase.
Curated by John Elliott – whose concerns as a member of Emeralds have come to an end following the group's recent split – Spectrum Spools is run as a sub-label of the Edition Mego empire; the label had a huge year in 2012, releasing 15 records that covered 80s cassette reissues, shoegaze-inspired synth rock, minimal Raster-Noton style glitch and trance-inducing long players from Motion Sickness Of Time Travel and Bee Mask.
Now Spectrum Spools have revealed their first two releases for the year, from label newcomers Quicksails and Palm Highway Chase. Quicksails is the solo alias of Ben Billington, an experimental artist from Chicago who has played in a number of bands including underground free-jazz unit Tiger Hatchery, and has seen solo releases on NNA Tapes and Under The Spire; his Spectrum Spools debut Mayville Dream is described by the label as filled with "instrumental suites that are as eclectic as they are eccentric", with Billington's skills as a percussionist being put to intricate use alongside a thick psychedelic palette of sound comprised of organic and synthetic elements alike.
Palm Highway Chase meanwhile is an underground producer who has been creating retro 80s synthesiser music for some years, with thick neon textures and bombastic arrangements that seem inspired by the sounds of old school video arcades, John Carpenter scores and MIDI funk. Although the full details of the producer's Spectrum Spools LP have yet to be released, the track "Desert Driver" can be streamed below; those looking for a taste of Quicksails' album can also stream "Institute's Innards".
Spectrum Spools will release Mayville Dream by Quicksails on LP and digital formats on April 15.
Tracklist:
1. The Many Roads Towards Mayville
2. Institute's Innards
3. As High Above the Lightning
4. Only Escape
5. Bemus Has Wings to Fly
6. Closer to Towanda
7. Night bAts
8. Dancing By Yourself
9. A Late Realization