Tresor reanimates Archiv series with Juan Atkins
Tresor has reanimated its dormant Archiv series of reissues for a fresh instalment featuring two classic Juan Atkins tracks.
Seeing its first release in 2001, the irregular series of releases have seen vinyl reissues of classic tracks from the likes of Robert Hood, Jeff Mills and Chicago acid master Bam Bam. However, after six releases the series came to an abrupt end in 2002 with a reissue of Blake Baxter's One More Time.
Now Tresor – the imprint connected with the long running Berlin club of the same name – have revealed details of the series' return, with a seventh instalment featuring two classic tracks from techno originator Juan Atkins. Archiv #07 features two separate tracks from the producer's discography; the slow-moving sci-fi funk of "I Love You" from his 2004 record Fast Forward, whose mangled call and response vocals are most probably the kid of thing Space Dimension Controller listens to in his Electropod, and a 1995 version of his Cybotron classic "Techno City" recorded under his Audiotech alias, the original version of which should need no introduction as one of the genre's most seminal tracks.
No release date has been announced, but expect Archiv #07 to be released on vinyl soon.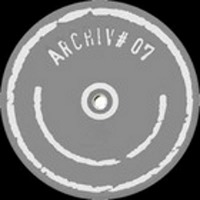 Tracklist:
A. Juan Atkins – I Love You
B. Audiotech – Techno City '95