Keysound announce first label compilation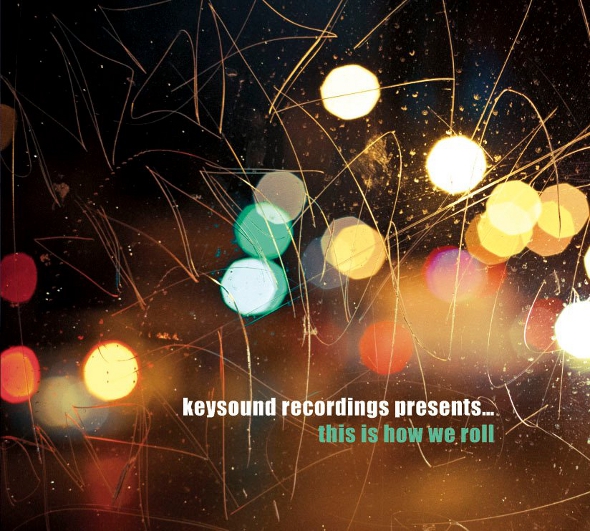 Keysound Recordings have just announced details of their first label compilation, featuring tracks from Dusk & Blackdown, Beneath and Visionist.
Under the control of Martin Clark, Keysound has been one of the more reliable imprints mapping the slow mutation of dubstep, garage and grime. Though its early years saw appearances from the likes of Kowton, Skream, Burial and Zomby, recent releases have seen the label develop its catalogue with a range of under the radar artists, maintaining a critical distance from flash in the pan trends with albums from Sully, LV and LHF, and singles from the likes of Beneath and Logos.
Some 14 tracks deep, the compilation will be entitled This Is How We Roll and is described by Clark as "a new chapter for the Keysound family; reflecting a new wave of hungry, talented but under recognised producers building their own sounds". It looks to be a encapsulation of the fresh music Clark regularly represents on his Rinse FM residency with Dusk, featuring a host of unheralded talent in the form of Rabit, E.m.m.a., and Samrai alongside established producers such as Beneath, Visionist and Gremino; like most of the material Clark has been particularly vocal about of late, the compilation's material is united by what he describes as a "130bpm heartbeat".
Keysound Recordings will release This Is How We Roll on March 25.
Tracklist
1. Visionist, Beneath & Wen – New Wave
2. Beneath – PVO
3. Samrai – Hear Me Now
4. Visionist – Dangerous
5. Wen – Commotion VIP
6. Double Helix – LDN VIP
7. Epoch – The Steppenwolf
8. Dusk + Blackdown feat. Farrah – Lonely Moon (Android Heartbreak drumz remix)
9. Fresh Paul – Blaster
10. Mumdance & Logos – In Reverse
11. Gremino – Monster VIP
12. Rabit – Satelite
13. E.m.m.a. – Peridot
14. Moleskin – Burst