Italian producer Limo welcomed into the Fachwerk fold
Mike Dehnert throws a spanner in the werks for his label's 28th release by opening the doors to his fortified techno imprint for Italian producer Limo.
Seemingly plucked from obscurity, Giovanni Limongelli aka Limo has been producing for a mixed bag of European house labels since 2006, with an LP on the digital only label Little Helpers released last year. It marks the first time someone other than Sascha Rydell, Roman Lindau or Mike Dehnert have appeared on the label, a notable milestone for the functionalist techno imprint.
To the Fachwerk completists, Limo's productions may not seem ideally suited to the rugged machine funk associated with the label, in fact, the only "techno" track on the release is Dehnert's trademark low end shuffle remix to the EP's title track "Boot Break". However, it breathes fresh wind into the sonic seachange the label has made from straight up club hits; a move toward musicality and the more experimental was first noted on Dehnert's Fachwerk 25 LP released last year, which saw hues of italo inspired synths and arpeggiators feature alongside sprinklings of poking sound design. Sascha Rydell followed Dehnert's lead for the labels following release with his five track Propose EP, featuring two decidedly avant garde pieces "Matin" and "L'Eclair".
Limongelli told Juno Plus that the story began when Dehnert played the Transition Lab party in Brindisi, Italy where Limo is a resident. Dehnert extended his stay by two days with Limongelli playing host and tour guide for the German. It paid dividends, with Limongelli returning to the studio months later to produce some material for Fachwerk, with the results now being released on the Boot Break EP. A highlight of the release is the track "When Is The Day", which sounds like Limongelli's own take of Laurie Anderson's half-sung half-spoken word gem "O Superman", while "Able To Touch" sees Limongelli bring his silky synth skills to the fore.
Fachwerk officially welcome Limo to the family with the release of Boot Break set for March 11.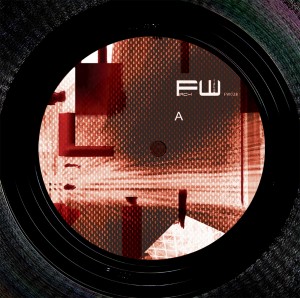 Tracklisting:
1.Able To Touch
2.Boot Break
3.When Is The Day
4.Boot Break (Mike Dehnert remix)