The Analogue Cops reveal debut album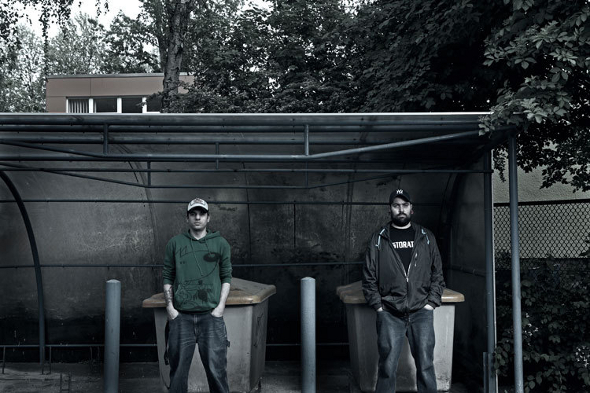 Italian duo The Analogue Cops have revealed details of their debut album, due on their own Restoration imprint in March.
As Resident Advisor report, the eight track, vinyl-only affair will be entitled Heavy Hands, and will arrive on their own Restoration imprint. Featuring contributions from longtime collaborators Steffi and Blawan, who produce with the duo as Third Side and Parassela respectively, the album will also feature an appearance from veteran German producer Stanley Anscrom, with the end of each side supposedly featuring untitled tracks of "experimental noise".
Although last year saw Third Side get its own debut LP in the form of Unified Fields, incredibly, Heavy Hands will provide the debut LP for the Analogue Cops duo comprised of Lucretio and Marieu, despite having been pushing their singular brand of militant, raw, hardware-only house and techno since 2007. Prior to the release of the album however, the pair will appear on the Shit On Me 12″ on Restoration, joining Virginia, Marco Shuttle and Morphosis (as Ra H) in remixing their Third Side material under the previously dormant Xenogears moniker.
Restoration will release Heavy Hands in March.
Tracklist:
A1. Steffi's Disco Crime
A2. Seconddicocrime feat. Steffi
B1. Blackmails
B2. Fraudulent Advisors
C1. Light Reduction feat. Blawan
C2. Vopo
D1. Grove Line Forcing
D2. Pearls Robbery feat. Stanley Anscrom
Header image: Shaun Bloodworth