Cassegrain inspired by Babylonian mythology on new Prologue release
Aqueous techno imprint Prologue will release a new double 12″ from Alex Tsiridis and Hüseyin Evirgren's Cassegrain project.
Responsible for releasing the much heralded Voices From The Lake project of Donato Dozzy and Neel and Dino Sabatini's Shaman's Path album, the Munich based label have announced their 30th release will see Cassegrain explore the Babylonian mythology of an ocean dwelling choas monster across a six track EP entitled Tiamat. The duo first appeared on Prologue in 2011 with the Dropa EP, their second official release after debuting on Kevin Gorman's Mikrowave label in 2010, later adding a second Prologue notch with the Coptic EP released early last year.
The dubby and diluted sound design on Tiamat is a cultivated step forward from Cassegrain's previous works and highlights the duo's ability to embed rich and experimental sonics within a techno-functional framework. Subtle Cio D'Or and Mike Parker influences can be heard throughout the EP, both of whom regularly appear on Prologue, with the label themselves touting Tiamat as some of the best techno they have heard so far.
Prologue will surface Cassegrain's Tiamet as a double 12″ vinyl package on March 4 with the digital release to follow later that month.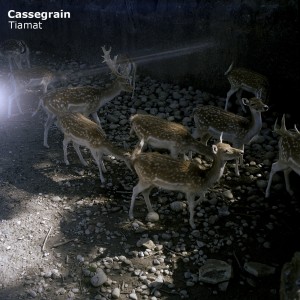 Tracklist:
A1. Tiaga
B1. Joule
B2. Turn Aside
C1. Tiamat
D1. Task
D2. Ignite