Tessela inaugurates Poly Kicks label with "Hackney Parrot"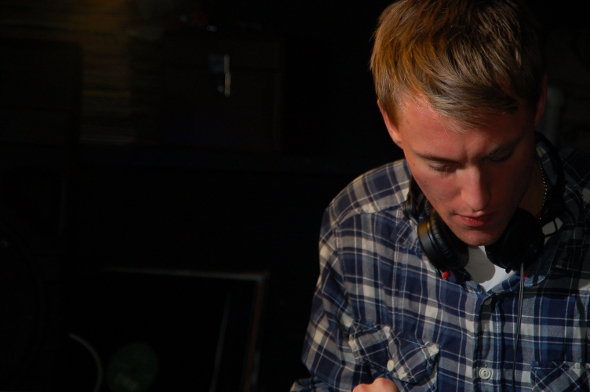 The seemingly neverending tide of new labels looks to continue well into 2013, as Tessela announces his own imprint.
Entitled Poly Kicks, the first release will come from the producer himself, and features two tracks; "Hackney Parrot", which has been much anticipated since it appeared via a Jackmaster and Loefah Boiler Room session back in November, and "Helter Skelter", both of which show a clear development of his signature sub-heavy sound that references classic breakbeat and jungle.
Tessela has been one of the multi-headed bass scene's most interesting talents since he first appeared in 2011. Debuting on Dublin imprint All City with a heavy, swung sound that stood out from his more garage influenced contemporaries, he came to the fore in early 2012 with a release for Peverelist's Punch Drunk imprint, with the concrete funk of "Channel" proving a particular highlight. Since then, the producer has expanded his discography with a similarly great releases for 2nd Drop and Audio Culture, remixes of Die Roh and Djrum, and a searing breakbeat techno collaboration with his brother Tom Russell (aka Truss) for the inaugural release on the Brothers label.
No firm release date has been set, but the release is supposedly due in March; clips of both tracks can be streamed below.