"It's amazing how small the world gets": An Interview with ESP Institute's Andrew Hogge
Behind every great label there is a strong curatorial hand, an individual or group whose singular or collective vision helps guide their labour of love onwards with memorable and compelling results.  Andrew 'Lovefingers' Hogge has done just this with ESP Institute, a label whose impressive output from an international cast of friends and like minded individuals transcends simple categorisation but feels perfectly at home. Emboldened by a strong visual aesthetic that's been the work of one person throughout, ESP Institute has casually attained the kind of revered status that makes it easy to forget Hogge only founded the label roughly three years ago.
The ESP roster currently stands at it's strongest; recent debut turns from Tornado Wallace and Pharoahs have followed an impressive calender year where the likes of Weatherall, Vandervolgen, Beautiful Swimmers and Secret Circuit were asked to curse Soft Rocks, Land Of Light released a highly celebrated debut album, Young Marco offered further evidence of his production prowess and the unheralded Michael Ozone stuck in people's minds. Of course Hogge did not arrive out of nowhere with this label vision in mind, his reputation as a tastemaker was already well established via the Lovefingers site which he founded 5 years previously and an internationally renowned reputation for his DJ sets filled with weird and wonderful music.
Our New York-based writer Nik Mercer caught up with Hogge late last year, and the ESP boss took the chance to speak candidly on the genesis of the label, going to art school with Ariel Pink and Secret Circuit, the differences between the East Coast and West Coast, the curse of remixing, where he sees the label going and much more.
Let's start with ESP Institute. What's going on with the label right now?
Well, the Land of Light album just came out. I'm trying to push that a lot, get those guys out to the U.S. for some live dates. They just finished a tour of Japan and did a Boiler Room set. They've been tailoring their sound, [honing] a few different styles of doing the live show. If it's some sort of ethereal small thing or big-room, they can do a few different things.
Also, I'm trying to get this ESP event sorted out, which will hopefully happen sometime in the spring.
What would that entail? Bringing a bunch of your artists over?
Basically. Hopefully it'll be two live acts and a bunch of the DJ people who aren't so regularly in the circuit. Like some of the guys in Japan and Tiago and Soft Rocks. And then some massive ten-person jam.
Beside the Land of Light thing, there're two other things coming out: One is by Tornado Wallace – you probably know Lewie Day – and the other is by the Pharaohs, which is three guys, sometimes four, from L.A. They're kind of a live act. One of the guys, Sammy, is an old roommate of mine. He's kind of a surfer-dude-forever guy. One of the other guys is Suzanne Kraft, who has a show on Dublab and a record out on Young Adults. Young, promising guy. And this other guy name Ali, who's also part of Dublab. Both of those are coming out on the same date. After that, I'm putting out two remix EPs, where each of them are remixing each other. Also, there's a Land of Light live album coming out in February or March.
Who does all your records?
I have a deal with Above Board. I've been with Dan [Hill] since I started Black Disco. Now his roster is insane.
Let's go back to the beginning of ESP. What motivated you to start the label?
Just from DJ'ing. And the response I got from that website I used to do. And Doug [Lee] and I touring around. It's amazing how small the world gets. Like, someone's going to this city, and you're like, "Oh – I'll hook you up with my friend. He's the best guy there". I can say that for so many places. It seems like everyone's doing things in their own vicinity… I really like this idea of stuff being all over the place, but putting it all under one guise. That was the idea – to get people from all over the place that can be put under one banner. I really like the idea of the label having one consistent aesthetic and becoming it's own genre in a weird way. They're all different and all over the place, but, when combined, the sum is greater than the parts.
Everything you do has a very personal tone. It's a very personal label, ESP. There're a lot of labels out there that just sort of release an assortment of demos they collect.
There's tons of demos coming in all the time. At some point, you become sort of numb to that shit. Like, if it comes to you, you already lost half the battle. I find it or else I don't really feel like it's worth it… unless it's under special circumstances, you know? That's sort of the responsibility of a label – finding great shit to put out. The market is so fucking oversaturated and diluted, you know? Not just in music, either – it's like that with anything commercial these days. So the only way to make your mark is to put your spin on it, make your ideas come through in the final product. That's not going to happen unless you're the coolest guy in the world and all the coolest shit just comes to you. I'm sure that happens with some labels, but definitely not mine.
Then there are people who email (me) and are like, Oh! I've done releases on this label, that label, this label, that label… and I'm like, Well, dude – no. You've been on fuckin' 20 labels and then you decide to make something that you think is catered to ESP's vibe? I'm just going to delete that email before even playing it.
Who does your graphic design?
Mario Hugo.
How do you know him?
He's a pretty esteemed illustrator whose work I've been following since he first showed up. So, probably since when I still worked at Freshjive. He ended up being represented by Alexis Le-Tan, who's a really good friend of mine from Paris. He's one of those Tigersushi Bass System guys and has had mixes on Lovefingers since, like, the beginning. He does an agency in Paris called Monsieur L'Agent, which reps Mario. So he connected me with Mario. At the time, I was living in Flatiron and he was living in Flatiron so we just met up for a minute and… yeah. It's basically a creative outlet for him to do whatever he wants. That's the tradeoff. He doesn't rake in the big bucks like he does with his commercial works. It's kind of his testing ground for shit he wants to do.
That's really valuable for guys… especially the more established ones.
Yeah, you get to do the interesting stuff you always want to do, but can't because it always gets canned.
Alright, now let's talk about you as Lovefingers. How did you begin touring the world? One of the interesting things about you is that you had the website well before other people started doing blogs of its ilk. But, at the same time, you don't have that much original material… and what you did have, they were edits. So how'd you get into the circuit?
Fuck, man… I don't know. I guess it's testament to the power of influencing people through music. It's a really strong language you can speak with someone without having to say anything. I'm trying to think of where I went first… Well, the Psychemagik dude Danny (McLewin) was one of the first guys I went over and played with in London. He's a seriously demented record digger. He was really digging all the stuff I was doing on the site. He brought me over to do a party with him and Godsy – the Cherrystones guy.
You connected with all these guys through the site?
Yeah. When I was doing that site, I'd get so many emails. Like, five to 10 a day, from people who were stoked or wanted to know more about a certain track. Romania, Japan… lots of it from England, obviously, but, yeah… really kind of mind-blowing. I'm not going to say that everything fell into my lap because I was proactive when people emailed me. I'd be like, Oh – you're from that place? You throw parties? I did a lot of groundwork, getting tours together. And, like, I did a lot of DJ'ing before then, so it wasn't like I was going to just bring my laptop, plug it in, and play a bunch of MP3s. I had been a few places to play, too – Paris… Rotterdam for a CBS party…
Oh, yeah – another one would be Tako and Loud-E, from Holland. I brought those guys out, just by meeting them through record nerdom stuff. We did a U.S. tour, before I moved to New York. And that was a really good way to meet more people.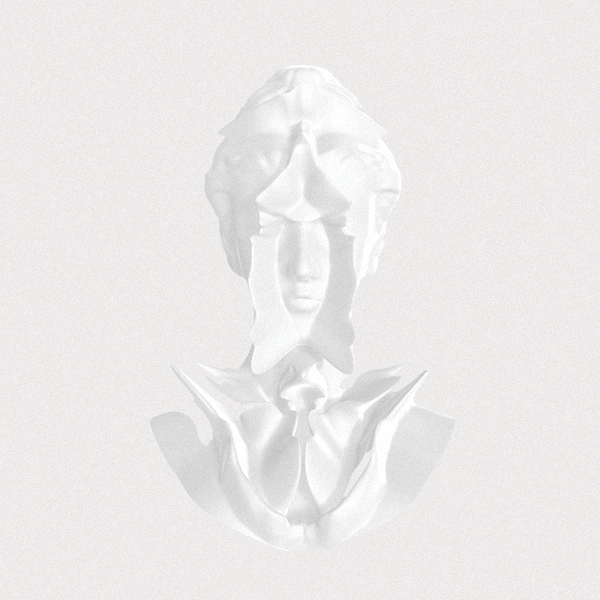 A little before I moved to New York, Doug Lee and I went on a trip – this was before Stallions – and played Horse Meat Disco in London and Disco Bloodbath, when they first started, and Salon des Amateurs in Düsseldorf, and all these other sick places that, even if they weren't what they are now, they were super small and grimy and cool. And we made a lot of long-standing friendships on those trips, too… and the network expanded from there. It's easy what you can do if you just want to do it.
I might also point out that there's no booking agent involved in any of that.
I sort of imagined as much, especially since you tend to travel in a bizarre sort of zigzag.
At one point, we worked with a booking agent, but… it ended abruptly, after a short amount of time.
Alright, well, let's go back even further to better help contextualize everything. You were born and raised in L.A., right?
Yeah. Born and raised here.
I used to DJ at this soul club, when I first started DJ'ing. I did that for, like, a year for free, and the [owner] bought me turntables after, which are the ones I still have, funnily enough. But, yeah, I was DJ'ing soul and funk and breaks and shit… and some psychedelic stuff, at random bars around L.A. Once a week or twice a week. Then I started getting more and more into post-punky stuff and house and Italo. I just had a bunch of friends who were into weird shit, I guess… and, at some point, you realise that music represents a dialog you can have with people that's never going to happen if it's just sitting on a fuckin' shelf. Especially if you're DJ'ing around L.A., which is probably one of the least inspiring places to do it in. Back then, things weren't as open and as cool as they are now.
I get the impression you've always been a crate-digger, but how did that become such a part of you?
I grew up with hardcore, which encourages you to get super into 7"s and colored vinyl and that kind of stuff. As far as connecting the dots, though, I guess that happened when I went to art school, which is when I met Tim Koh – the bass player in Ariel Pink's band – and Eddie Ruscha, through Tim. And I started listening to a lot of random shit. There were a lot of mixtapes going around then, too… kraut rock and Aphex Twin and whatever else, thrown into a bag and mixed all weird. I guess the Dublab guys come from a similar place. I just found that awesome, how these songs could have nothing to do with each other, but, at the end of a tape, you'd be like, Fuck – that was a journey. From there, any crate-digger dude just starts going down these avenues of discovery. Like, Okay – this one guy, what else did he produce? Just following the clues.
When you were in school, did you make any music? Or work with Tim, for example? What were you even there for?
Design.
I was in the same class as Ariel Pink, and while we weren't really good friends, we knew each other because we were both into, like, prog rock. We'd bump into each other and be like, Dude – have you heard this record!? There were only maybe a handful of people who would talk about stuff like that.
As far as doing music… I was DJ'ing at that time and still playing drums a lot. I had our drums set up in our studio. I'd do projects with Tim. We made a lot of noise. There's this label called Helicopter, which is owned by this pretty prominent American noise guy named John Wiese, who was also in our class. So John, Tim, and I were really into making noise shit. We were really inspired by Japanese noise and dada. There's a 10" we did when we were at California Institute of the Art in '99, I think. Andrew Hogge, Tim Koh, and John Wiese, Music for Swimmers.There were lots of noise performances going on then, too, at the Smell and whatnot.
" I really like this idea of stuff being all over the place, but putting it all under one guise."
Towards the end of school – or maybe right after it – Tim and I started doing commercial stuff. We did some six minute score for this Nike animation. Something else for the Gap. Maybe a handful of things were notable. At one point, we were like, Let's put together a reel and get it online and start getting these jobs. Fuck design. Let's just stay in here and smoke weed and make 30-second-long bullshit tracks. I was just dying to find a name for that, which is where Lovefingers came from. I was looking through my records, trying to find references, and we both always loved that record, that Silver Apples record. So I bought the domain… and Tim was like, "That fuckin' sucks! I don't like it! People are going to think it's a porn site!" Then, I had this job with Ocean Pacific and I was like, "Fuck – this is boring". So I started throwing tracks up there, and that's what it turned into. And I just had to go with the name.
I never knew the backstory.
Yeah, it's sort of a leftover.
How did you end up in New York?
My girlfriend, through network bullshit, got a job offer from Urban Outfitters to work in Philadelphia. We were like, "No – not gonna live in Philly, but you can fuckin' commute". So that took us to New York. And she commuted every day, on the train, which was kind of insane. I really wanted to go to New York. I went there a lot and was so bored of L.A., where I'd just smoke weed all day long. I had a lot of friends out there, too. Here, in L.A., I love it, but my circle of friends is small and I can't be bothered to [expand it]. I'm old and boring. There, in New York, you don't have to try. You know how it is. You're part of a circle of DJs and producers and you go to everyone's parties and see all your friends all the time. Also, being in New York was a catalyst for travelling to Europe more.
Right. New York looks to Europe and L.A. looks to Asia. So unless you get big in China… Well, actually, you've seen a lot of success in Japan…
Yeah, I've been there two or three times in the last year or so. A couple of trips ago, I was there for a month or something like that. It was insane. Japan is an invite kind of place. Once someone wants to bring you out, that person becomes your man; when you go to Japan, he's always taking care of it. So I'm down with this guy named Chida Ene, from Tokyo. He used to work for Crue-L and is pretty up on shit over there.
Wait―this is Chida Ene as in Ene Records, right?
Yeah. We did a split release recently, with the Backwoods. The last time I went out [to Japan] was for that… we did a release party. But, when you go there, you need to set up a little tour. You really can't just go for one gig.
I once played this Henrik Vibskov thing in Seoul. And I think I'm going to Jakarta and Bali in the spring, which I'm really stoked about. Since I have a kid, I'm like, "Alright – if I travel, it's going to be really worth it". No more of these trips to, like, London, where you come back and are all gacked out for three days.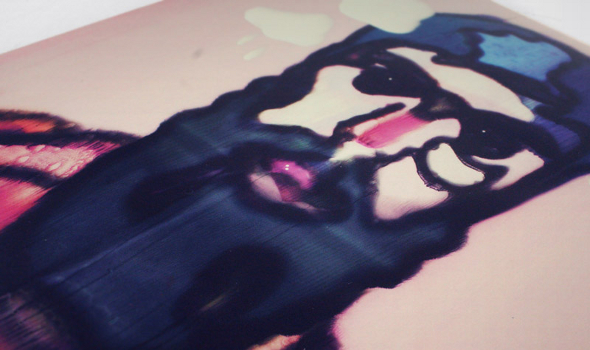 When you got to New York, what sort of stuff did you get into?
I started working and hanging out with Doug. Like, every day, basically. When I first moved, 205 [Club] was the spot. Eric [Duncan] did his thing there, and Justin [Miller] and Jacques [Renault] started doing their thing there. It was the den. Doug and I started doing a weekly that was kind of retarded, at this place BEast. Weekly shit seems like it doesn't last ever. We started doing the Galaxie parties that Alison [Childs] put on, but those had kind of weird vibes.
Doug and I started busting out a lot of remixes and began working on our original stuff, but we kind of did the number one thing you're not supposed to do, which is take all your cool shit and turn it into remixes because you can't finish the originals. So we've got a bunch of half-done things that are really awesome, but now that we're so far apart, it's hard to get anything done. And I think Doug's moving to Berlin soon, too, so who knows what's going to happen. We need to send shit over to one another and get on it, but it's easier said than done.
Also, I had my son. I'm not sure what that has to do with music, but, yeah, I became, like, a stay-at-home dad.
It fits in. I imagine it made you a little less present in the scene or whatever.
Yeah. I didn't have a design job anymore and was just doing spotty freelance stuff. I would tour as… not as my profession, but… your rate is pretty good compared to going to a 9-to-5. You can go DJ somewhere, come back home, and hang out with your kid for the week. And it's not like you need to pay a nanny or anything. As long as you're disciplined about it – which is kind of when it stops being fun, in a way – and not padding the gig with three or four days of hanging out before and after, and blowing all the money you made at your gig, then it's actually sustainable.
I should've brought this up earlier, but how did Black Disco start? How did you meet Kevin [Carney] and begin things with him?
When I was working at Freshjive as a designer. Kevin came on as a men's designer. I guess this was 2003. We were down for the same kind of music and shit and become friends through that. Then we started throwing the Black Disco party. I did an edits thing for RVNG Intl. Matt Werth had just emailed me, asking me to do one. Dan (Hill of Above Board Distribution) emailed as well because he liked the RVNG thing. There was this edits trend then, but it hadn't gotten to the ridiculous point yet. It wasn't looked down upon. So we pulled some shit together and did the first Black Disco 12". Then, we both started getting busy doing other things. But I still have a lot of connections to dudes who dig really hard and edit things so, once in a while, I'll scrap some stuff together and put out a new one.
Finally, what are you looking forward to in 2013, aside from the gigs in Asia you were telling me about?
I really want to put together a really amazing event for ESP… something different and interesting. Like, maybe make it into a 24 hour thing. Something that brings together a bunch of elements, incorporate amazing food and not make it completely underground, like some grimy drug den. We'd start in the day and make it really open – something you could bring your kids to. I thought it'd be cool to split it between day and night music, you know? I feel like the label is sort of like a soundtrack to life. You can put it on the headphones and actually get stuff done.
Interview by Nik Mercer
Header image by Ilaria Pace