Separate Mind: Stepping out of the comfort zone and avoiding unseemly hype
Whatever you think about the notion of the hard-core continuum, there is no doubt that the electro sound pioneered by Detroit artists Cybotron, Drexciya and Aux 88 has proved to have longevity; earlier this month, this writer witnessed arguably the greatest protagonist of this music form, Gerald Donald, perform an hour's worth of sparkling yet robotic Arpanet tracks to a rammed Dublin warehouse, while a few weeks earlier, the latest Versalife record Rate of Change appeared on Frustrated Funk.
Boris Bunnik has received praise for his deep techno work as Conforce, but it's the Versalife project that impresses most. That said, Change is his bleakest record as Versalife and is in strong contrast to the Night Time Activities releases he did for Clone. It starts and ends with the layered ambience, noisy interference and plink plonk tones of "Voronoi (Intro)" and "Particles (Outro)"; in between these arrangements there's the rippling, grainy bass and reverberating claps of "Isolated Context" and "Scale", but the eerie synths on the former sound more like something from Polygon Window's beguiling Sine Waves rather than Neptune's Lair or Harnessed the Storm and the latter's earthiness feels like Versalife is re-aligning his approach, making it more of a by-product of Grava 4 and Lab Rat XL than cerebral Drexciyan projects like Transllusion or the marvellously atmospheric Arpanet material. Bunnik's shift in sound is confirmed on the fuzzy bass and rolling kettle drums of "Mesmirized" (sic) and the straight 4/4 and acid bleed on the title track. It will be interesting to see whether the direction on Rate of Change will inform his forthcoming Versalife album on Clone.
Another artist stepping out of his comfort zone is Albert Van Abbe, for Sugar Lobby Series on Curle. It's the first time that he has released a record that hasn't appeared on No Comment, but some of the ground rules remain the same. Belgian label Curle has commissioned a remixer for the release – Kangding Ray joins the list of high profile producers to rework the Dutch artist – and Van Abbe's love of seismic bass and tight rhythms is audible throughout. But the crucial difference on Lobby Series is that Van Abbe sounds upbeat and less reflective than his No Comment work.
Maybe it's because he has jettisoned the protection that releasing on his own label brings or it could have something to do with needing to impress, but irrespective of the reason, the release sees him in dance floor mode. "Sugar Lobby Series 9191" rolls to the sound of a purring bass and trancey synths woven together against metallic drums that push insistently towards a grainy breakdown. When the dust settles, all that remain are the drums, swinging like a sharpened scythe. "9090" isn't radically dissimilar, but the ticking percussion and robotic drums are led by the lurching bass like a sailor on payday to the nearest shebeen, Kangding Ray gets in on the act too. His take on "9090" is a pure expertly crafted groove, adding new layers and complexities at every few bars, the groove and central
melody getting fatter, more layered all the time until it dominates all the available space. By way of respite, "9390" returns to the understated, dreamy approach of the No Comment records, but it's refreshing to hear Van Abbe let loose for once.
Understatement is also key on Field 09, the latest instalment from the Dutch Field label. If you are familiar with the series' approach, then the fact that each contributor has offered an individualistic track should come as no surprise. Despite this, this ninth volume is far more cohesive than others because nearly all of the tracks have a reflective feeling. Crystal Maze's "Cow Needs A Bell" sets the tone with its dreamy chords and gentle, pulsing groove. It feels summery, carefree and almost ideal, like watching clouds scud across a clear blue sky from the comfort of a meadow. When the hushed keys kick in, it completes the pastoral idyll. ESHU's "Lansin" is slower and more teased out, its live drums marching and clicking along to a melodic synth sequence, while Ohrwert's "Realm" whooshes past in the blink of an eye, its sensuous textures speeding like the tail light of the comet across the cosmos.
None of these names are familiar, but there is one producer who doesn't shine quite as brightly as the others. Maybe it's down to his years of experience, but Clone and Crème regular Orgue Electronique is more tempered in his use of melody. Instead of blurting out his emotions like an over-excited teenager, he first drops a jacking, rhythm, factors in a pulsing, arpeggiated bass and only then reveals the warbling, soaring melody line that completes the track.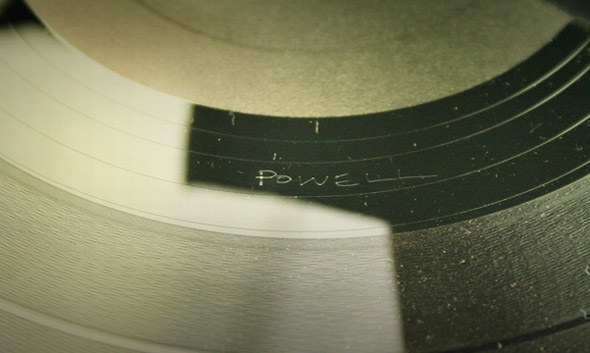 Invariably the Field series will get the plaudits it deserves, but becoming flavour of the month is an arbitrary occurrence. It happened to UK producer Powell after he released his first two records on Diagonal, but it was fully deserved. Can he keep up the standards with Untitled on the Death of Rave? The answer is an unequivocal 'yes'. Any record that starts with what sounds like the helicopters landing during the opening sequence of Apocalypse Now deserves to be shouted about from the rooftops (apart from the ones occupied by Viet Cong snipers). The track in question, "Band", then morphs into a stop-start groove that combines the metallic repetition of minimalism and the squelchy bass of bleep techno with the lo-fi shuffle of The Fall, before descending into droning noises for the finale.
The following two tracks, "Acid" and "Rider", will push most listeners' patience to breaking point, consisting of tortured 303s, hyperactive guitar strumming and dense, and lo-fi drums. In fact, it's not until "Oh No New York" that Powell regains his groove. Like "Band", it slips in and out of electronic and live sounding production, its drums jagged and merciless, the bass full of suspense, and its rhythm loose and volatile, sounding like it could break down at any second. The balance tips in favour of post-punk when it breaks down to a vocalist stating 'this next tune is called I don't know…', while the jammed car horn blaring its way through a smog-soaked traffic jam. It reeks of the seedy of life in New York.
Brooklyn producer Willie Burns was also the subject of a lot of hype in the past year, but it was all a bit unseemly. Maybe it was the unquestioning way that most music media lapped up anything that L.I.E.S and The Trilogy Tapes released, like lapdogs being fed choice cuts as their owners administered a deadly injection in the rear. In the case of Burns however, the brouhaha proved justified, as his new record Another Place, Another Time on Sequencias demonstrates. Less unusual or different sounding than "The Overlord" from that aforementioned release on The Trilogy Tapes, the title track nonetheless plays on the same concept of repetition.
At its heart is a loop of what could be a sped up synth – I'm open to correction on this – which begins at the start and plays all the way through. Burns' skill lies in the way that he marries this element first with a rippling bass, later with another potentially conflicting melodic hook that suddenly dips out of sight and in the latter stages soaks in a woozy acid coda. Burns faces some serious competition here from remixer Aroy Dee. Delivering one of his hardest tracks so far, Dee beefs up the arrangement with a pounding kick drum and rolling snares. These act as the backdrop for a dramatic drop into atmospheric synths, which are then led upward with a detuned, rakish bass. The remix is reminiscent of Laurent Garnier at the height of his DJ powers, when the Frenchman used to hold a relentless Djax release alongside a breathy Detroit record for what seemed like an aeon, never letting even a hair's breadth of a difference come between either records.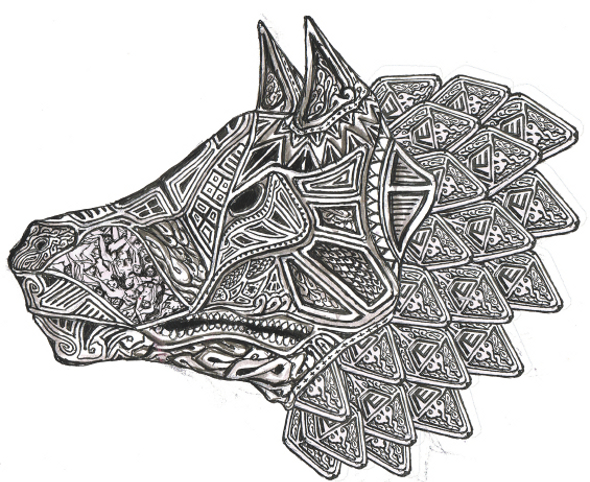 Speaking of Detroit techno, it is heartening to see that Claude Young is releasing music again. Claude was one of the city's most naturally gifted DJs, someone who could scratch and splice effortlessly with his chin, elbow (and possibly some other body parts that won't make it into a family publication like Juno Plus). He was always and still is full of humanity; on one occasion he handed out money from his DJ fee to every homeless person looking for change. As he handed a note to one unfortunate guy who sat on the pavement, he paused, looked back at us and merely said 'hey, it could be me there one day'.
This side to his personality comes across on "Think Twice", a track he recorded a few years back with Takasi Nakajima as Different World and which until now only cropped up on Marcel Fengler's Berghain mix. Now Indigo Area is giving it a full release as the first record in the Lost Archives series, which is dedicated to putting out music that slipped through the cracks. Less upfront than much of Young's work, the track unfolds to the sound of pensive keys and rasping, hissing hats.
It still has that intangible Detroit rawness and fragile beauty and it could not be mistaken for a polished European deep house record. Skudge take up the flipside with "Mobius". A staple of their live set, its broken percussion and skipping rhythm could be a modern version of Young's 90s techno, pitched down and streamlined for audiences used to a slower pace –  but who still revel in the liquid trance chords that Skudge have reinterpreted from Detroit's vintage era.
Once again, Perseus Traxx mines the past on Tales From the Night Sky Part 1 on MOS. There have been so many acid/Chicago-style releases in the past few years that even the less cynical would be excused for questioning some of the proponents' motives. Thankfully, most of the new jack hustlers have moved on to rip off New Jersey's legacy, leaving genuine characters like Perseus Traxx  aka Nigel Rogers to soldier on. In any event, it would be unfair to call Night Sky a tribute release: "Gorgon" has an acid line to rival Laurent X's "Machines", but the track's main focus is the interplay between the distorted drums and the trance (with a small 't') laden melodies.
By contrast, "Poseidon's Monster" is a primitive jacker, its warbling 303s and layered claps transporting Rogers right back to the late 80s. However, it's merely a brief dalliance and "Return to Serphos" comes across like something that Djax would have spewed out in the mid-90s, its detuned bass getting gradually darker and more menacing as Rogers does his best DJ Skull impersonation with a bleeding acid line. The unexpected highlight though is "Stranger Shores", where Rogers explores a slower tempo and fashions delicate melodies that are in stark contrast to the acid techno of "Serphos" and the clubby "Gorgon".
Token has carved out a name with its skewed, uncompromising music, but as it nears its 30th release, this recognition brings with it the dilemma that any in vogue label or producer encounters – where to go next. If it stays too close to its signature sound, it risks sounding like it is going over the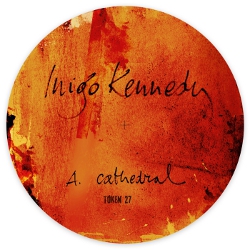 same ground; if it makes a radical jump, it could alienate its fans, or worse still, depending on the direction it chooses, be perceived as a bandwagon-jumper.
Thankfully, Inigo Kennedy has mapped out an alternative route on Cathedrals. "Accordion", with its splintered rhythms and avoidance of the linear, shows Kennedy remains in touch with the Token aesthetic, but the trancey hooks that warble and warp themselves around the arrangement, sometimes crashing in reverse against the metallic backdrop, like a demented firefly tilting at a  lantern, that suggest a different perspective.
The title track goes even farther; flying in the face of austerity and furrow-browed young men, its lead melody is positively bubbly and upbeat while remaining evocative and detached, framed against loose, steely drums and a dubby bass. "Cathedrals" stops short of providing Token with a tune that commuters could hum on their way to work, but it's not too far off the mark. "Chamber" on the other hand delves back into the hazy mists of the 90s for inspiration. It too has those typical Token slivers of spiky percussion and primal drums, but the shimmering synths sound unusually emotive for a label so closely aligned with unswerving functionality.
One could never accuse Marten van der Vleuten of making functional music. Over the past quarter century, the Dutch producer has worked under a bewildering array of names, making everything from straight techno for Lowlands stables Djax and R&S to experimental cassette releases (back in the late 80s when the format was not a hipster fashion accessory). This writer only discovered van der Vleuten's music back in 2006 with the release of his Kremahitz release on Scottish label Mighty Robot, which explored a range of directions. Internaut, his forthcoming release for the Shipwrec label, follows a relatively similar trajectory, but is more about sweeping, grandiose tracks. The title track is a dramatic affair, centred on the kind of grainy, all-encompassing bass and Wagnerian strings that Anthony Rother used to make before he tried to become a pop star.
Oversized claps and insistent pulses only add to the sense of drama that van der Vleuten strives for. "Holographic Inserts" isn't quite as over the top, and in this instance it's the interplay between acidic bleeps and eerie synths that dominate the arrangement. Combined with the track's minor key changes, these elements make for electro that's more interested in the end of civilisation and faraway worlds than the latest Justice T-shirt. Long may it last.
Richard Brophy