Best Record Sleeves: January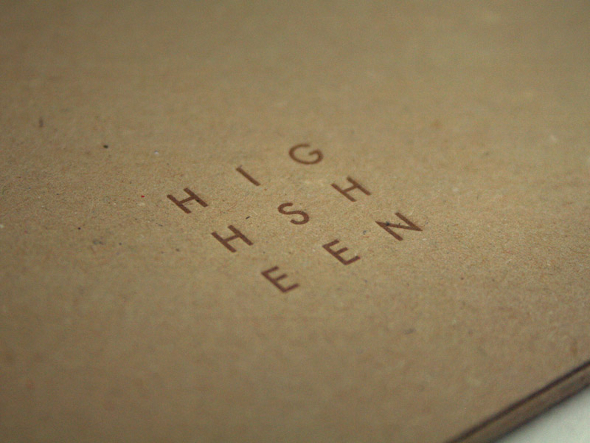 January provided perhaps the most comprehensive and diverse selection of records presented with care and attention since this column began in earnest some twelve months ago.

Speaking with us earlier this week, ESP Institute boss Andrew Hogge detailed the creative freedom the label has given designer Mario Hugo from the off, helping to establish a strong yet varied visual identity that has allowed Hogge the space to veer in different musical directions with his release schedule. Last month the label slipped out two releases that were complemented perfectly by Hugo's work, with the vivid watercolour rendition of Tornado Wallace (beard and all) accompanied by the more restrained artwork for Island Life by Pharaohs.
Another label that retains a strong working relationship with one particular artist is Gerd Janson's Running Back; the German label entrusting graphic designer Charalampos Lazos of the Lastminutepanic agency with the artistic direction of their own diverse output. This sense of creative trust paid dividends on the Traffic EP, Raudive's debut release on Running Back that came adorned with some grainy apicultural imagery that might not necessarily tie in with Oliver Ho's music, but makes an equally vivid impression on the relevant sensory receptor.
Closer in concept to the music within was the debut transmission from new Parisian label Latency Recordings; the hazy screen printed artwork for Innerspace Halflife's Post Industrial EP adding that extra element to the Chicago duo's attempts to musically convey the urban landscapes of their hometown. Arriving replete with a hand numbered poster and booklet, you can gain a better understanding of Latency's impressive efforts on this debut release at their website. Another Parisian label in Dement3d Records also caught our eye with their recent DSCRD Remixes 12″, a black and white affair that finely balanced the artistic input of Luc Kheradmand and Julien Haguenauer with the bold design of Matthieu Cannavo.
Those that indulged in Screws, Nils Frahm's most recent LP for  Erased Tapes will have been struck by the label's finishing touches to Torsten Posselt's ongoing design work with them, with the embossed patterns that adorned the cover as pleasing on the touch as the impressive efforts that the High Sheen label went to for their 12″ from Doubleheart duo JD Twitch and Neil Landstrumm. DFA did a pretty spot on visual representation of the electronic frenzy that is Factory Floor in full swing with the jagged colours of the Fall Back cover, whilst the latest Acid Ragga 7″ emission from The Bug came adorned with the most horifically brilliant mutated Geisha illustration.
Those seeking hand stamped highlights would have been satisfied with the smudged efforts of Mr Saturday Night and Tears Of Joy – apparently Eamon and Justin insist the artists responsible for each release on their label undertake hand stamping duties. This might be something Ali Renault can identify with, as his new uber limited Vivoid endeavour launched with handstamped logos as well as screen printed sleeve art.
We're not sure what the inky abomination that covers the back of Golden Teacher's brilliant Optimo Music debut is, or how it is linked to hypnotics patterns and the excerpt from The Screwball Asses, Guy Hocquenghem's 1970s radical zine on gay theory that adorns the front. All we know is the band themselves are responsible for the artwork, and it's a superb accompaniment to the five tracks from them. The artistic intentions of Morphosis' Morphine Records are equally unclear on the latest release from Philadelphia duo Metasplice; we assume it's a UFO transmitting light onto the blank darkness of the record sleeve but much like the label's last release from Hieroglyphic Being, it's best left to your own imagination.
PAN continued their efforts to maintain a 100% appearance record in this column with yet more mix and match cover art for the new LP from Jar Moff, whilst the fifth Beats In Space release was their most visually strung out thus far. Put Secret Circuit, graphic design team Will Work For Good and cyborg artist Robert Beatty in the creative mixer and the results are suitably freakadelic. The mysterious Personality Crisis blessed the Asphodells album with some interesting cover art, whilst the basic cover art for the first Actress release on Werk Discs in an age demonstrated there was still some creative juice in the usage of triangles.
The Opal Tapes design aesthetic translated well onto their debut vinyl release from MCMXCI but Hidden Hawaii made perhaps the most visual impact with the Gilga album. Deliciously presented via a series of black cardboard inserts with laser etched artwork, the highly limited six track album revealed itself to be yet another Danny Wolfers long player via a business card wrapped up in a delicate little envelope. Superb presentation and design from Wenke Kramp for this release.
[nggallery id=19]