Garrote techno lives with new Violetshaped LP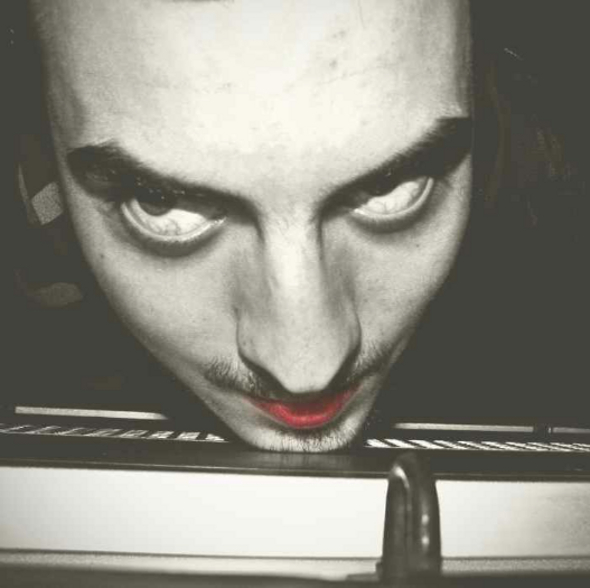 The newly formed Violetshaped will release an album of macabre and neo-industrialist techno on the Violet Poison Label in March.
The collaboration sees Shapednoise, one part of the three-pronged Repitch label and Violet Poison, a yet to be discovered alias of a "well known" techno producer, join forces to create the creatively named Violetshaped. The forthcoming eponymously titled album is due for release on the Violet Poison imprint and draws its inspiration from the duo's nostalgia for '60s and '70s Italian horror flicks and their vintage noise, electronica and industrial sound designs.
Like a bat out of a cave, the vinyl-only label's throbbing first release Untitled seemingly came out of nowhere, and was later followed up by the thematically Hitchcock titled EP The Great Mother Down The Stairs  – a possible reference to Henry Hathaway's 1947 film noir Kiss Of Death, where a psychopathic killer binds his victim, Mrs Rizzo, to a wheelchair with an electrical cord and pushes her tumbling down a flight of stairs to her death.
In 2012, Vatican Shadow, Kangding Ray and Roly Porter (formerly of Vex'd) then contributed their own versions of Violet Poison tracks yet to be heard to the outside world as part of the label's third frightening release.
Violet Poison will release Violetshaped's self titled album on March 14.
Tracklisting:
A1. State of temporary neuronal effervescence
A2. The Lord Won't Forget
B1. Out of any symmetry
B2. cX310
C1. Spectral nightdrive
C2. Delusory Parasitosis
D1. Down regulation
D2. Anesthesia