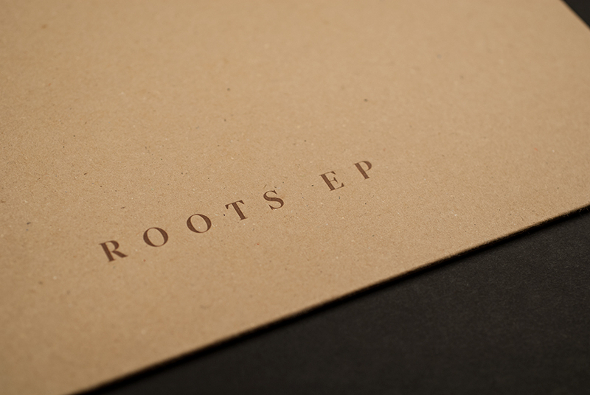 Neil Landstrumm and JD Twitch enjoyed a pregnant pause in the aftermath of their debut Doubleheart release on Non Plus in late 2011, but so far this year they've been anything but quiet. Following their recently transmitted Roca EP for the Dutch Shipwrec imprint, Doubleheart now turn out in resplendent style on the Glasgow label High Sheen operation with further righteous slabs of playfully rude rave business built with dark and sweaty dancefloors in mind.
Indeed, if there's an overall tone or vibe to felt from the tracks that are issuing forth from the pair behind Doubleheart, it must be one of the darker side of the party, as manifested in extended mixes of industrial singles, the flash point as hardcore morphed into jungle, or the dystopian electro sound of Underground Resistance.
Don't be misled though; those reference points are not literally reflected in the stylistic traits of the tracks on offer. Rather, that alluring malevolence that has soundtracked sinister nights out in shady places for decades comes oozing out of every track on the Roots EP, and the two releases that came before it. This is not cheery, feel good music, and while it certainly has soul it's the kind that has already been sold to the devil for nefarious purposes.
Landstrumm tends to be a wayward sort of producer, whose knack for fist-pumping dynamics is tempered by his love of abrasion and noise. It's a conundrum that has sometimes sent the impact of his bass-heavy productions a little off to the side, albeit creating a singular sonic identity in the process. There's much you can hear in Doubleheart that allude to Landstrumm's back catalogue, not least in the creepy off-key synth lines and droning bass, but it certainly feels like Twitch is helping guide these rowdy trademarks towards a more refined end point.
That may of course be a disappointment to diehard Landstrumm fans, but really it would be hard to not fall in love with tracks as dynamic and downright fun as these. "Blast" comes bowling out on an uptempo roll peppered with splashes of boogie synths, vocal snippets and a healthy dose of bleeps, while the moody bassline plays anchor and keeps the chaos locked down. "Ghent" trades in an 80s hip hop flavour, as defined by the cheeky horn stabs, while the beat moves at a brilliantly sluggish house pace with a breakbeat kink to give it some bump. Throw some irreverent beat-em-up exclamations into the mix and a dose of 303, and it's hard to not feel a grin spreading across your face even if the overall tone is a creepy one.
There's a staggering amount of ingenuity at work in how Twitch and Landstrumm have put these tracks together, demonstrating that they recognise the heritage of pleasure-providing traits in dance music, and the final success in their exploration of these signifiers is that the sum of the parts hits you square between the eyes before you have time to muse over their construction.
Oli Warwick
A1. Roots
A2. Bruise
B1. Ghent
B2. Blast