Shape Worship – Observances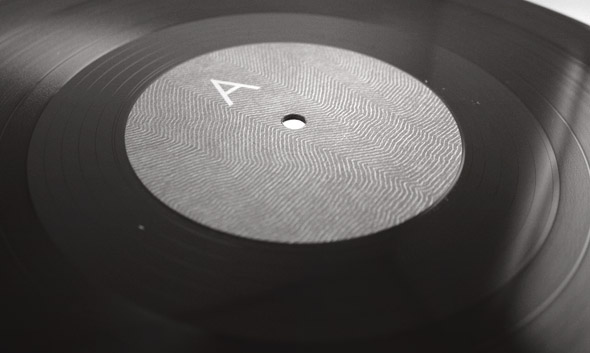 Dubstep's fracture flung sonic shrapnel a long way, embedding 2-step riddims and the sodden atmospheres of Croydon into every corner of electronic music. Brostepping electro? Check! Garage-indebted deep house? Check! Burial influenced Detroit techno? Check, check and check. Still the bubble seems far from bursting. A remix package isn't complete without a skipping and shuddering take. No DJ worth their salt bangs out two hours of straight house without visiting the rhythmic playground of Hessle, Hinge Finger, Hotflush or any of the myriad labels that don't start with H, where four-four and dub mate so creatively.
In Shape Worship's take on the Croydon shuffle, Mount Kimbie percussion skips across a wide-screen 90s techno vista; It's a sweeping, cinematic landscape, awash with pads that swirl like fog and clarify in moments, before collapsing to reform into new shapes. In contrast to the endless mining of Jersey garage and its get-up strut, or the relentless pounding of Downwards and its many apes, Observances is lush, expansive and shamelessly emotional.
That this is the debut release from Shape Worship, aka Ed Gillett, is impressive. There's a sonic and compositional complexity to Observances that belies Gillett's apparent inexperience, shifting seamlessly between movements rather than sitting on any one idea for two long. The intricacies of his drum programming ­– chattering hats punctured by those filtered, choked snares ripped straight from Burial – recall Triangulation-era Scuba or the recent output from Apollo duo Synkro and Indigo. But where their rhythms trudged hoods up through rain-soaked streets, Gillett's play out under clear skies awash with stars.
"Concentration" especially blows arpeggios into thick pads like bubbles through oil, which burst at the surface in a euphoric swirl. Across the track's six minutes elements stagger in and out, snatches of vocal chased off-screen as Gillett opens up the filters that are barely keeping his low-end in check, and all driven onwards by a grimace of drums. "Air White Smoke Signal" too has a revolving cast; bells that emerge through a wall of reverb to chime out like a Sunday morning call to church, a growling sub more felt than heard, piano licks that collapse into themselves in an echo-chamber, and all punctuated by spitting snares. It's endlessly moving without feeling aimless, a progressive evolution where chapters follow logically through peak, trough and build.
Gillett does have a formula, of sorts; you're never far from an arpeggio or filters and volume envelopes tug sounds in and out of focus constantly. His usage of drums, knocking the body woozily from beat to beat, are no real revelation, but this doesn't matter within the confines of a six track EP. That the incomprehensible vocal wails of "Air White Smoke Signal" are echoed in closer "Lavender" feels cohesive, not repetitive, and the wobbling bass filters shared by "Quilt" and "Mzungu" creates a shared sonic palette for two tonally varied tracks.
It's not success from end to end; "Quilt" cloys with its major-chord sequences, heavy-handed blend of electronic and acoustic sounds and two-minute build to disappointing payoff, and at times the ever-changing elements meander a little too formlessly. But these are mild criticisms of a release that's not afraid too reach out a long way and only just misses. Observances is an exciting release, one that announces a novel and creative force in dance music. Let's hope he lives up to its promise.
Tom Banham
1. Mzungu
2. Concentration
3. Seaglass
4. Air White Smoke Signal
5. Quilt
6. Lavender