New Locust material due on Editions Mego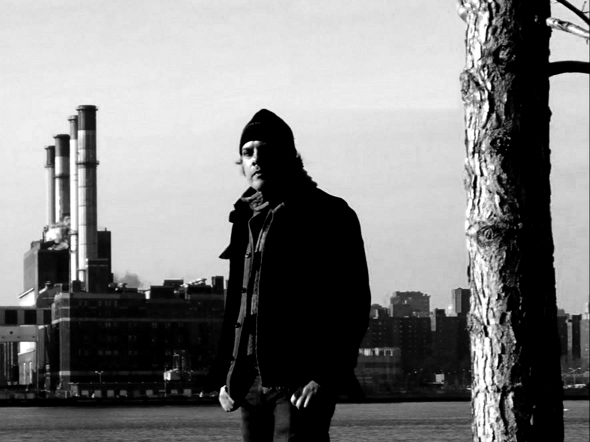 Veteran English ambient electronic composer Mark Van Hoen will return to his dormant Locust moniker for a new album on Editions Mego.
Due for release in early April, You'll Be Safe Forever is Van Hoen's second album for Editions Mego following last year's The Revenent Diary, and marks his first material under the Locust banner for some twelve years. As Locust, Van Hoen played a key role in the rise of R&S Records sublabel Apollo, releasing numerous albums and singles with them in the 1990s and the project has remained dormant since his last album, the 2001 released Wrong.
The forthcoming album's genesis apparently dates back to Van Hoen being invited to perform a live set on Jersey City radio station in May last year; looking to instil some spontaneity into the performance, Van Hoen chose to collaborate with friend and fellow musician Louis Sherman and it was during rehearsals at the latter's Brooklyn studio it became clear their new material sounded very Locust-like.
Material from this broadcasted live performance – dubbed "explorations with found sound sources and ambient textures" – combined with unreleased recordings from Van Hoen's archives dating back to 2006 form the basis of the thirteen track set, with the improvised synth work of Sherman adding a new element to the established Locust style of "compulsively hypnotic beats and abstracted pop vocals".
Editions Mego will release You'll Be Safe Forever by Locust on CD and LP format on April 1.

Tracklisting:
1. Fall For Me
2. I Hear A Quiet Voice
3. Strobes
4. The Worn Gift
5. Just Want You
6. Remember
7. Oh Yeah
8. Do Not Fear
9. More Like Prayer Than Science
10. The Washer Woman
11. The Flower Lady
12. Subie
13. Corporal Genesis