Full details of The Knife's new album emerge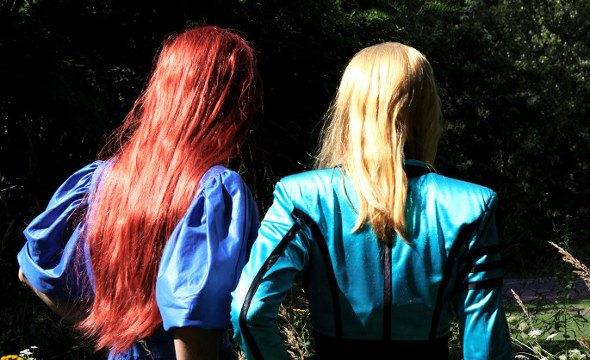 The Knife's much talked about new album Shaking The Habitual is quite the epic affair.
The celebrated Swedish duo of Karin Dreijer Andersson and Olof Dreijer kicked off a clearly well planned marketing campaign for their first album in seven years back in December with an ambiguous 45 second video clip. As Pitchfork now report, the tracklisting for Shaking The Habitual has now been revealed, confirming the widely reported rumours of a collaboration with Light Asylum's towering vocalist Sharon Funchess.
Furthermore, the album falls just short of 100 minutes, revealing some drastic variations in track length from the 37 seconds of "Oryx" to the nineteen minute behemoth "Old Dreams Waiting to Be Realized" whilst "Fracking Fluid Injection" hints Andersson and Dreijer might be fans of Battlestar Galactica. The Knife's rabid fan base will have to wait some three months to hear the album but should be satisfied to some degree when lead single "Full Of Fire" drops on Monday.
Brille, Rabid and Mute will release Shaking The Habitual by The Knife across triple LP and Double CD on April 8 and a day later if you live in the USA.
Tracklisting:
1. A Tooth for an Eye 6:04
2. Full of Fire 9:17
3. A Cherry on Top 8:43
4. Without You My Life Would Be Boring 5:14
5. Wrap Your Arms Around Me 4:36
6. Crake 0:55
7. Old Dreams Waiting to Be Realized 19:22
8. Raging Lung 9:58
9. Networking 6:42
10 Oryx 0:37
11 Stay Out Here 10:42
12 Fracking Fluid Injection 9:54
13 Ready to Lose 4:36