Debut DVA Damas album set for Downwards America
The Los Angeles based duo DVA DAMAS will release their debut album Nightshade on the newly launched Downwards America next month.
Based around the composer/production team of Taylor Burch and Joseph Cocherell, the DVA DAMAS made a distinctive debut back in 2010 with the Brand New Head 10″ on the DO sublabel of Karl O' Connor's long running Downwards imprint. Described by Trilby Foxx in an excellent FACT review as possessing an "intimidating alien charm", Burch's vocal delivery adds an extra edge to the DVA DAMAS new wave inspired industrial sound.
Recorded over a two year period between 2010 and 2012, Nightshade is said to expand on the themes explored on that debut record, and as you'd expect from a band whose name references Clockwork Orange there are definite cinematic influences at play. The eight track LP is described as "an amalgamation of the western sounds of Ennio Morricone, the processed mechanics of late 70's industrialists, paired with the heavy heartbeat and conceptual production of dub" with further reference made to the contrasting visions of Sergio Leone and Kubrick.
As FACT have reported, the album will be the first release on the newly launched Downwards America, a sister operation to Downwards that will be curated by the Los Angeles based Juan Mendez aka Silent Servant, whilst the Downwards label proper are readying new material from Frozen Border's Samuel Kerridge and newcomers OAKE.
Downwards America will release Nightshade by DVA DAMAS on CD in early February with an LP version to follow.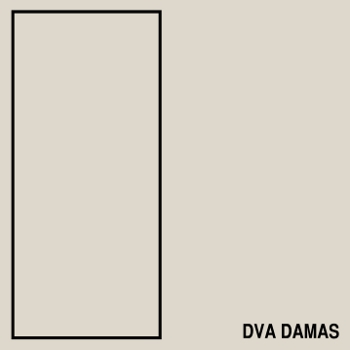 Tracklisting:
1. Nightshade
2. Babes In Boyland
3. Half-Mask
4. Interlude
5. Out Of Thin Air
6. Time Dilation
7. Nightshade (Reprise)
8. Living Again (Hawkline)