No Pain In Pop announce Karen Gwyer album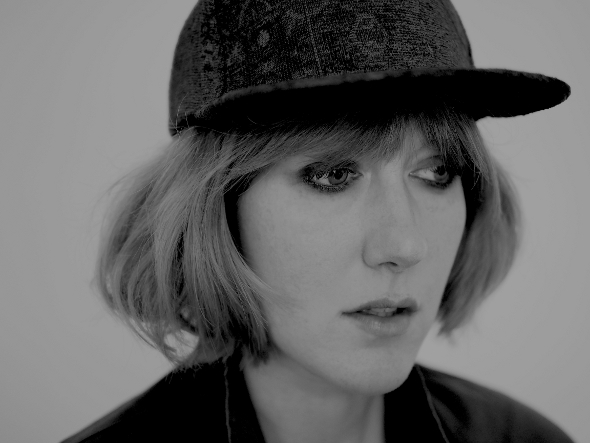 No Pain In Pop will release Needs Continuum, the debut album from Ann Arbor native Karen Gwyer next month.
Michigan-born London resident Gwyer first came to the fore last year with I've Been You Twice, released on patten's experimental tape and digital label Kaleidoscope. Recently announced as one of the featured artists on No Pain In Pop's soon to drop compilation The Bedroom Club II, Gwyer now gets the chance to explore her self-styled "labyrinthine plasmic pulsations" in a more expansive format. Needs Continuum was apparently recorded by Gwyer in the midst of pregnancy with her first child and is described as "both a product and champion of immutable, organic cyclical rhythms and disorientating psycho-physical disequilibria."
Comparisons will inevitably be made with her fellow Ann Arbor native Laurel Halo, yet a press release is largely dedicated to allowing Gwyer explain her musical journey in her own words and paints an interesting picture; a youth spent learning classical instruments at the behest of her cellist playing parents; becoming entranced by the low budget dance music shows of the late 80s where a studio full of dancers expressed themselves to nascent strains of house and techno; exposure to the Midwest noise scene as it was first growing and moving to New York as a 17 year old and seeing the last vestiges of the city's house culture get swallowed by "tepid guitar-themed tedium".
This and more translates well into a nine track set that melds elements of classicist house, industrial, noise and avant disco with Gwyer's own processed vocals into one cohesive and at times hypnotically charged album. You can stream "Tehe! Blah blah! Shhhh!," Gwyer's contribution to the Bedroom Pop II compilation below for a taste of what to expect from Needs Continuum.
No Pain In Pop will release Needs Continuum by Karen Gwyer on February 25.

Tracklisting:
1. Sugar Tots
2. Lentil
3. Pikku Kokki
4. Night Nails
5. Some Of my Favourite Lotions
6. Trapezoid Weekly
7. Waukon
8. Jaija Uses Ancestral Spirit
9. Part B