AudioMer to release Polysick album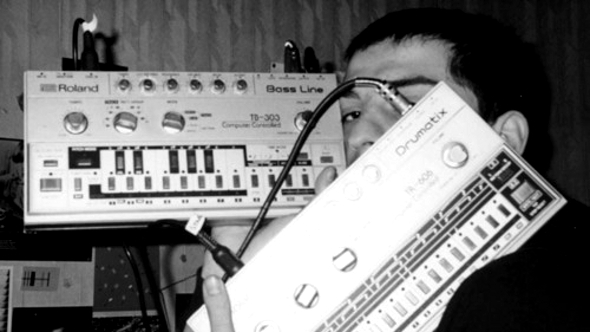 Italian producer Polysick will release a new album, entitled Daydream, on the Belgian label AudioMer in March.
The Rome based producer otherwise known as Egisto Sopor delivered an excellent album for Mike Paradinas' Planet Mu last year in the shape of Digital Native, a soporific long player filled with lavish arpeggios and powerful analogue synths. Prior to this, Polysick material has found a welcome home on labels such as BIG LOVE, Legowelt's heavily DIY Strange Life, 100% Silk and the MinimalRome label run by Valerio Lombardozzi aka Heinrich Dressel.
Set for release next month, Daydream marks the latest release from the experimental label based in Ghent, who in truth surfaced on the Juno Plus radar with the 2011 release of the Le Jardin Des Chemins Bifurquants LP by Hieroglyphic Being. The forthcoming eight track set is described as "a perfect soundtrack to a midnight trip through darkened futuristic cityscapes" and seems to maintain some stylistic continuity with previous Polysick material on the basis of the LP preview that AudioMer have released which is streaming below. It demonstrates a similar penchant for acid tinged techno to that which permeated Flow FM, the cassette tape Sopor released on 100% Silk last year.
AudioMer will release Daydream by Polysick on March 4.

Tracklisting:
1. Twilight Part 1
2. Twilight Part 2
3. Citylights
4. Haze
5. Blazer
6. Daydream
7. Untitled
8. Unreal City