Public Information announce mini LP from Acteurs
The throbbing, industrial sounds of Chicago duo Acteurs form the first release of 2013 from the excellent Public Information label.
Acteurs are Jeremy Lemos and Brian Case, two musicians who brandish a collectively long and immaculate past within the US alternative scene, and their arrival on Public Information should reward them with the wider audience their music deserves. Set for release next month, their six track mini LP Cloud Generating is described as a "dark ride into driving modular electronics and deformed synth-pop" which you will find a rather apt summation after checking the video for the title track below.
There are definite echoes of their hometown's house music heritage within the Acteurs DNA based on those whispered vocals and it feels natural to align them with the likes of Factory Floor and Throbbing Gristle, though "Cloud Generating" sounds most closely to us like Minimal Wave act In Aeternam Vale suffering from demonic possession. The addition of Acteurs marks the latest pleasant surprise from the Public Information label whose releases last year ranged from the Soviet post nuclear feedback of Love Cult to a library music compilation from the Parry Music Library, and the brilliant Austin Cesear LP ensured them prominent positioning in our labels of 2012.
Public Information will release Cloud Generating by Acteurs on limited LP and digital formats on February 11.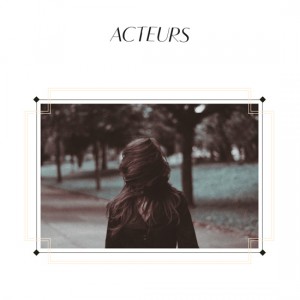 Tracklisting:
1. Cloud Generating
2. Lowow
3. Dusk Removing
4. Golden Rabbit
5. Critter
6.  Freezing Fog