Jay L – Looking Up Part 1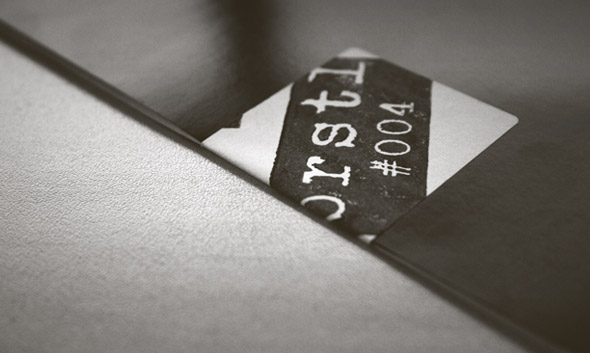 With its (unwritten) manifesto in documenting the more leftfield strains of house music emanating from Bristol at present, the BRSTL imprint has managed to form quite a pronounced identity for itself. Whether this accurately reflects the full gamut of house music in the West Country capital is debatable as an ever-mutating tapestry of artists turn to 4/4 of all shapes and sizes. It would be safe to argue, however, that the label has thus far represented some of the most interesting variations that perhaps carry the ill-defined torch of 'Bristol Sound'. While it may be a cringe-inducing tag to many, that amorphous ideal of dubby effects, experimental textures and bass-heavy groove has continued to inform the music of the area since it first emerged in the nervy haze of post punk.
Jay L certainly represents a good deal of what Bristol is about right now, not least through his part in the Falling Up collective. His fellow soundsystem botherers Andy Mac and Typesun have also been enjoying their own preliminary outings for Punch Drunk and Future Boogie respectively, but as a promotion and DJ team they have all had a huge part to play in informing the populace about quality music rooted in soul. House music forms something of a centre point but the reach of the crew as selectors, and in the guests they book, goes deep into the roots of disco, funk, soul and boogie and onwards to the adaptations of garage, broken beat and techno. Sure, eclectic DJs aren't exactly breaking the mould these days, but there's an authenticity about the Falling Up collective that is proudly reflected in Jay L's own contribution to the burgeoning BRSTL imprint.
There's no mistaking the nagging hats of a garage lover as the drums kick off the lead track "Looking Up Part 1"; with plenty of energy poured into the edits, the groove maintains a fluid, diverting nature that sounds almost at odds with the soothing tone of the chords that glide in over the top. At first the production feels a little disjointed, slipping around with a touch of uncertainty until the bass locks everything down while a tender female croon provides the balance. What makes the track stand apart is the way it avoids typical deep house dead end of unerring smoothness and keeps tripping itself up with heavy chops and fills, creating the necessary ruffness that makes it a Bristol track.
"Try Slung" is where Jay truly starts to spread his wings, ditching the swing for a more linear groove and heading straight for another warm slice of blue-note melancholy, only to divert into a gloriously teasing and obtuse breakdown and re-emerging as a crisp and deadly broken beat with a wholesome sub and a track-defining cymbal crash. There's definitely a healthy amount of Theo Parrish's soulful tendencies prevalent in the track, but they're offset by the nifty deployment of drums in ways that sound unnatural at first. Like a lot of exciting tracks, it takes a while for their configuration to settle into your ears, but once they're in you can let the more wistful qualities in the track carry you away.
In the self-assured bump of both tunes, Jay proudly sports his Bristol credentials with conviction. There is a sense that there is some refinement to come; a charming naivety inhabits the release, perhaps in areas such as mix down, sample choice and timing of edits and fills, but a lot of the time it's when a producer irons out those creases that they lose some of that initial appeal anyway. Better to stay spoilt and brilliant than prim and proper.
Oli Warwick 
A1. Looking Up Part 1
B1. Try Slung