Mute announce Cyclopean project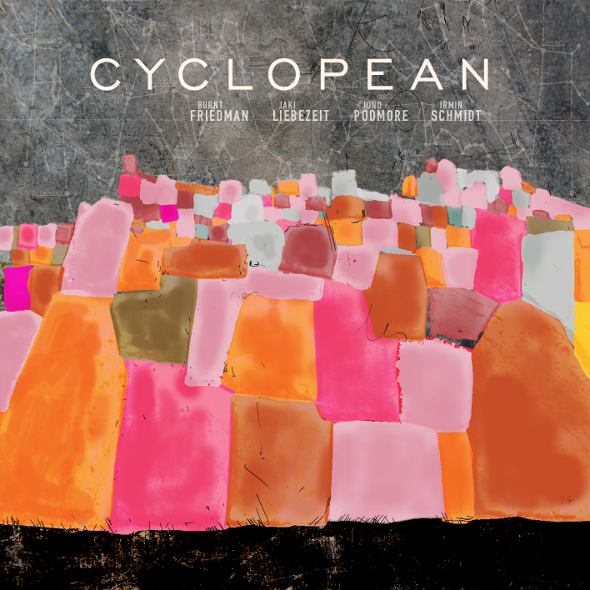 Mute have announced details of Cyclopean, a new project between two founding members of Can and long time collaborators Burnt Friedmann and Jono Podmore.
The news follows the release of The Lost Tapes, a 3xCD collection of unreleased studio, soundtrack and live material from Can issued by Mute over the summer. Both Podmore and original Can member Irmin Schmidt were involved in the curation and selection process for that compilation, and indeed all four members of the Cylopean project have plenty of previous experience of working with each other. Burnt Friedman & Jaki Liebezeit, the other Can founder involved, have a decade long Secret Rhythms project on the boil, while Schmidt and Podmore have also released music together as Schmidt and Kumo.
Due out in February, the eponymously titled four track 12″ is the first time all four have worked together and is the culmination of a project that began when they met in Studio Les Rossignols, France, in May of last year. The name should set the tone for what to expect, Cyclopean forms being "beautiful, massive and intriguing structures that interlock, intersect and connect seemingly contradictory components". Mute are streaming the the swirling mist of plucked Arabic strings and sparse percussion that is "Fingers" from the forthcoming release on their Soundcloud as a taster for what's in store.
Mute/Spoon will release Cyclopean by Cyclopean on 12″ and digital formats on February 4, 2013.
Tracklisting:
1. Apostles
2. Fingers
3. Knuckles
4. Weeks