Andrew Weatherall and Timothy J. Fairplay join forces as The Asphodells for new album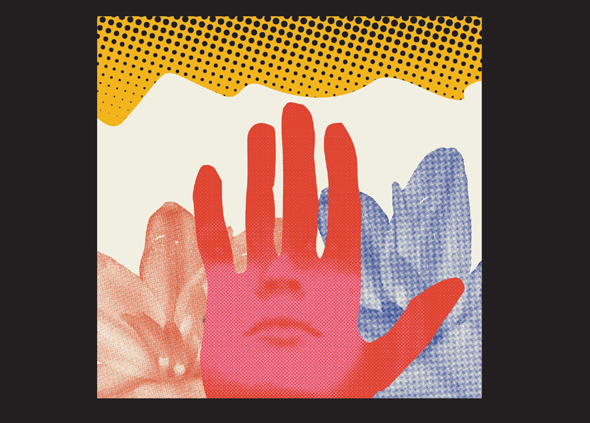 Andrew Weatherall and Timothy J Fairplay will release an album together as The Asphodells in January.
Superbly titled Ruled By Passion, Destroyed By Lust, the forthcoming 10 track set makes for a more ambitious statement on The Asphodells sound, a project that to date has only seen the light of day via a select few productions wedged within the sprawling brilliance of Weatherall's triple CD Mastermind mix for Ministry Of Sound. Friends since Fairplay's stint as a guitarist for the band Battant, the duo currently work together in Weatherall's East London studio bunker, and Fairplay revealed to us as part of his excellent podcast some of the amusing studio techniques the duo have employed in the past: "We recently were unable to make a bubbly enough synth noise for a track so Andrew 'played' a straw and pint of water."
Ruled By Passion, Destroyed By Lust will be the first album Weatherall has been directly engaged in since 2009's Pox On The Pioneers, which, like the double helping of Wrong Meeting albums that preceded it, was characterised by a decidedly Rockabilly edge. Given that Weatherall is currently engaged in the successful sub 120bpm club night A Love From Outer Space with DJ partner Sean Johnston, it's little surprise that the forthcoming album is said to reflect the "purer electronics of the Kraftwerk-inflected Two Lone Swordsmen but without the sparse introspection that characterised those times". Two of the tracks on the album are based around poems from the English poet, writer and broadcaster John Betjeman, while the final self referencing "A Love From Outer Space (Version 2)" is based around the A.R. Kane track that was the inspiration behind the club night of the same name.
On a related note, A Love From Outer Space will host their Christmas party at South London's Corsica Studios this Friday, December 7, with Legowelt and Dan Avery among the guests.
Rotters Golf Club will release Ruled By Passion, Destroyed By Lust by The Asphodells on January 28, 2013.
1. Beglammered
2. Never There
3. Skwatch
4. Another Lonely City
5. Late Flowering Lust
6. Late Flowering Dub
7. We Are The Axis
8. One Minute's Silence
9. Quiet Dignity Of Unwitnessed Lives
10. Love From Outer Space (Version 2)