Best Of 2012: Top 10 compilations
The best compilations act as gateways into a world of music unknown to the listener, perhaps encouraged to investigate thanks to one stray familiar name or some eye-catching artwork. It's possible that the art of a finely curated compilation might be in danger of being lost on a current generation brought up on the endless musical possibilities of the mix and match download culture, though 2012 showed that there are still plenty of labels willing to invest the time and knowledge neccesary.
Our list of the top ten compilations looks to capture that, drawing on a selection of established labels celebrated for their ongoing efforts in the realm alongside imprint who've made impressive fresh steps in this direction, with an overall diversity of musical styles that hopefully reflects our own divergent tastes. It should also be noted that the drastic decline in quality of commercially released mix CDs, no doubt caused by the over abundance of online podcasts and mixes, reached a tipping point whereby we decided to leave the format out of this year's "best of" coverage.
10. Diablos Del Ritmo – The Colombian Melting Pot 1960 -1985 Pt 1 & 2 (Analog Africa)
The Frankfurt-based Analog Africa imprint is noted for its tireless work scouring the corners of South America and Africa to unearth rare and obscure recordings, in a similar vein to Soundway, Soul Jazz and World Circuit. On Diablos Del Ritmo 1960-1985 they shone the light on the golden era of cumbia, the intensely rhythmic genre that originates from Colombia. Spread across two gatefold double LPs, Diablos Del Ritmo was a fascinating archival compilation in every way: listen in and it's easy to hear the lingering influence of cumbia on modern dancefloors, with tropical polyrhythms and loose percussive elements making for a wholly joyous retrospective of some of the best dance music ever made. The accompanying sleeve notes from Analog Africa founder Samy Ben Redjeb are deeply personal and illuminating, as is the brief but insightful history of cumbia as a genre.
9. Various – Tomorrow's Achievements: Parry Music Library 1976-86 (Public Information)
Although Public Information's original releases from the likes of Ekoplekz, Austin Cesear and Love Cult have attracted the most attention this year, their archival efforts are equally brilliant – none more so than this collection of proto-Balearic house, electronic disco, drone, and radiophonic ephemera sourced from a trip to Toronto's Parry Music Library. In the words of the label, these tracks "are the soundtracks to movie car chases never known, lost kids TV shows never realized, radio-ads never broadcast". In the hands of another label, this could be a dry subject matter, but in the hands of the genuinely enthusiastic Public Information, Tomorrow's Achievements becomes the soundtrack to a bold voyage of discovery, a window into an alternate timeline of eternal scientific optimism.
8. Various – Danger: Electrified Tracks (Light Sounds Dark)
It's not clear who is behind the Light Sounds Dark label, but their infrequent compilations brilliantly capture that aspect of record digging that's lost on those whose music is purchased solely by digital means. When first exposed to record buying, a lot of initial joy is found in taking a risk on obscure looking compilations on the basis of an intriguing cover or one stray name that you recognise; an approach that would open your eyes and ears to all manner of music. Light Sounds Dark tend to focus on compiling the lesser known cosmic, psyche rock and disco gems and they do it well; the 2009 released Sherm Sticks & Other Nasty Joints is perhaps our personal highlight of the label's discography.  Surfacing over the summer, Danger: Electrified Tracks took us by surprise in best way possible. It's hard to ignore that artwork, while the 12 tracks are a wonderfully vivid array of proto house and post punk strangeness culled from forgotten cassette labels of the 1980s.
7. Various – Tales From The Darkside (Unknown To The Unknown)
Unknown To The Unknown is by its very nature a messy label – label owner DJ Haus has admitted that he his no plan beyond putting out music that he likes – covering UK garage, futuristic bass hybrids, Detroit electro and raw Chicago house. However, Tales From The Darkside saw the label release its first compilation, a collection of tracks that focused in on the world of grime and bassline garage, uniting the likes of grime pioneer DJ Narrows with young upstarts Logos and Toyc, and bassline hero DJ Q alongside Mista Men and Checan. Tales From The Darkside feels like an artefact from a different age, but that's half the point – in a year saturated with tepid R&B vocal edits and house masquerading as something else, these producers would do well to listen to this and take a few pointers.
6. Various – Personal Space (Chocolate Industries)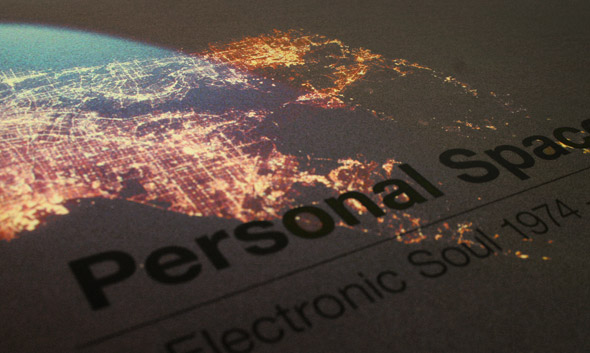 Compiled by Wax Poetics contributor Dante Carfagna, Personal Space Electronic Soul 1974 – 1984 documented the impact of DIY homemade electronic studios on American soul and funk artists from the mid 70s onwards with illuminating results. While there are recorded precedents – much is made of Sly Stone's usage of rudimentary electronics for the imperious There's A Riot Going On for example – this Chocolate Industries released compilation lifted the lid on a whole undercurrent of DIY soul, collating all manner of black soul artists experimenting with primitive electronic gear on music that either surfaced on much smaller labels or was released by the artists themselves. The 17 tracks chosen by Carfagna flaunt a simplistic treatment of early synthesizers and drum machines, replete with authentic hissing, that present perhaps the first conclusive document of a movement in soul music that bears intriguing parallels with the evolution of the so-called European synth wave that's been documented in the many reissues and compilations in recent times.
5. Various – Minutes On Ice (Frozen Border)
Since Frozen Border's emergence in 2009, the label has played an integral role in the the pleasing re-emergence of quality UK techno, achieved while retaining a self anointed cloak of anonymity across the majority of their output. At a time in 2012 when Frozen Border had expanded to include as many as four affiliated sub labels, they broke this cycle of anonymity with the release of Minutes In Ice, a brilliant eight track compilation that saw the label emerge from the shadows, all contributions identified for the first time. Why Frozen Border elected to shift their approach was never really made clear; perhaps it's the over abundance of faceless labels attempting to follow suit without the high standard of music to match. Regardless, the compilation provided an eminently rewarding platform for a more diverse range of structures and tempos, allowing DJ Skirt to indulge her creeping ambient urges while hitherto unknown artists such as Mary Velo impressed just as much as the clanging, visceral contributions of Szare and Blawan. The latter's inclusion undoubtedly opened up Frozen Border to some new fans, and was compelling evidence that the Barnsley born producer was very much among kindred spirits.
4. Various – Minimal Wave Tapes 2 (Minimal Wave)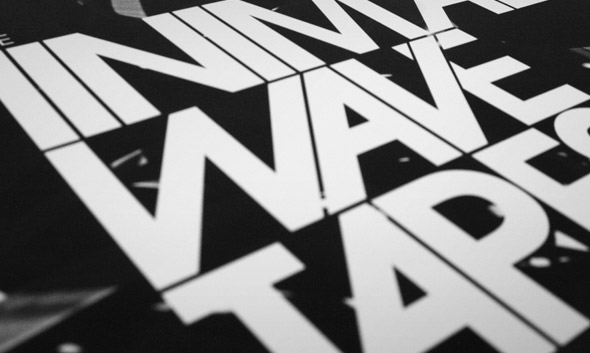 Here's why we value Minimal Wave so much: new and interesting music arrives with such regularity that it's difficult to even countenance digesting it all sufficiently.  Labels such as Veronica Vasicka's imprint act to remind us that there's a vast archive of historical music both tapped and untapped that also requires our attention to provide the context necessary to understand where we currently find ourselves. Furthermore, there's a trend emerging among certain pockets of all disciplines to throw down laptops in favour of embracing analogue hardware, which makes it intriguing to see how they match up against those unsung musicians from the past for whom this approach was the only one. Minimal Wave Tapes Vol 2 offers just that, collating 14 tracks that, Geneva Jacuzzi aside, surfaced in the 1980s, presenting a more robust selection than the inaugural Tapes compilation of two years ago with some certified gems from Das Ding, Antonym and Philippe Laurent.
3. Various – American Noise (L.I.E.S.)
This double CD American Noise compilation is a celebration of how far L.I.E.S. has come since that debut Malvoeaux 12" back in May 2010, collating some of the New York label's back catalogue as well as serving up a full disc of unreleased material that hints tellingly at the next phase. Those new or late to the label will find American Noise an excellent place to start given the numerous contributions from the highly limited white label series that pepper the first CD with inclusions from Maxmillion Dunbar, Bookworms, Terekke and Vapauteen notable highlights. Tracks from the early Legowelt and Steve Moore releases which established L.I.E.S. on many people's radars also feature, while the presence of Jahiliyya Fields and Svengalisghost demonstrates how far the label has come since then. The story continues on the second disc which brandishes unreleased material from current L.I.E.S. family like Xosar, Delroy Edwards, Legowelt and Torn Hawk as well as introducing a label debut in "Jail Lock" from Mutant Beat Dance's Beau Wanzer.
2. Trevor Jackson/Various – Metal Dance (Strut)
Strut Records match their tireless output with a curatorial hand for each release that sets them apart from other compilation heavy labels, and in a year where they revisited the Factory Records archives, as well as documented one of Chicago house's most important institutions (Cajual) and the British reaction to that movement's explosion, one release stood out. Trevor Jackson was a fine choice to oversee Metal Dance, a 28 track selection of the more danceable moments from the industrial, post-punk and EBM scene of the 1980s, with his obvious credentials matched by an enviable knowledge of the period in question. What makes this compilation work is how Jackson weaves between the dizzying array of different directions taken in those genres and presents it as one concise overview, taking in classics from Cabaret Voltaire, Nitzer Ebb and Severed Heads alongside a smattering of names that will be new to all but a cluster of dedicated diggers and first wave fans.
1. Various – So Click Heels (Downwards)
With certain corners of the techno community once again embracing the genre's industrial and post-punk roots, this summer was an appropriate time for So Click Heels to emerge; a 12 track celebration of Downwards' series of DO releases drawn from a healthy swelling of international artists, ensuring that sound still sounds relevant and captivating today. Gratifyingly, it was much more than a simple money making endeavour dressed up as a compilation, eschewing the obvious chance to collate all previous twelve DO releases in favour of something much more special. Some gems from their discography featured, such as Richard H Kirk's stunning remix of Tropic Of Cancer, yet they were swamped by unreleased material and the compilation also served to function as an introduction for new members of the Downwards family. The KVB offered more wonderful sludge, Silent Servant served brief notice of what to expect on his album and Karl O'Connor indulged his desire for dreamy, windswept indie on Six Six Seconds' "Tearing Down Heaven".