Best Of 2012: Top 10 reissues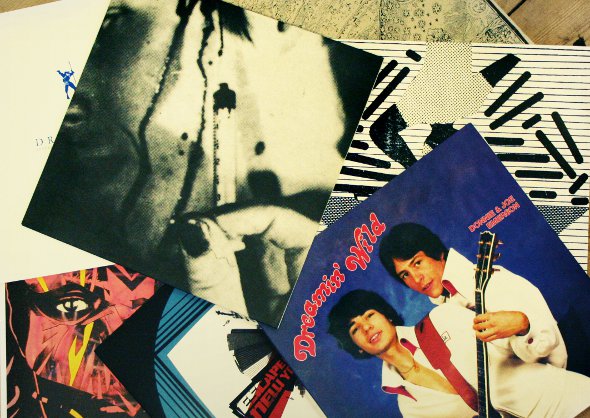 We live in a rampant reissue culture: it's more or less impossible to keep up with the number of historical curios being dug up, dusted down and re-released on a weekly basis, with labels becoming increasingly adventurous and thorough in their restoration of past material. The best reissues, of course, are the ones that go the extra yard, with an obsessive level of attention to detail. A common trait of the people behind these select releases is an unquenchable enthusiasm for bringing old sounds to new ears that seeps through the records and into the music.
There are a few labels who specialise in releasing quality reissues alongside their new output, with Dutch imprints Clone and Rush Hour both releasing seminal material from the vaults of New York and Detroit's electronic music canon this year. Others, such as Veronica Vasicka's Minimal Wave and Spencer Hickman's Death Waltz, exist with a stated focus on (re)releasing overlooked, seminal and obscure material from the past. Musically our top 10 is varied selection, ranging from Drexciya's underwater electro to Donnie & Joe Emerson's funk-infused bedroom pop and remastered material from musique concrète progenitor Pierre Schaeffer. Alan Howarth and John Carpenter's seminal score for Escape From New York also makes the list, as does French outfit In Aeternam Vale's criminally under-appreciated 1980s proto techno opus Dust Under Brightness.
10. Drexciya – Journey Of The Deep Sea Dweller II (Clone)
Clone delved back into Drexciya's archives for the second instalment in their Journey Of The Deep Sea Dweller series, with the Dutch label granted access to tracks from the Detroit duo's earlier releases, including the exceedingly rare Bubble Metropolis and The Unknown Aquazone. Despite all the music media's talk and pontificating about Drexciya testing the boundaries of electronic music, invading our subconscious and bringing us to new worlds, it should not be forgotten that they were also entertainers par excellence, and Journey Of The Deep Sea Dweller 2 showcased this magnificently  with tracks like "Unknown Journey" marked by EBM basslines and memorable hooks, while "Danger Bay" was pure, raw, squelchy P-funk. Our advice? Forget the hype, myths and half-truths surrounding Drexciya; just drop the needle on the record and dive straight in.
9. Porter Ricks – Biokinetics (Type)
Originally released 16 years ago on Basic Channel's Chain Reaction imprint, Thomas Köner, and Andy Mellwig's Porter Ricks project saw them taking the dub techno template set down by Moritz Von Oswald and Mark Ernestus to create something truly unique. With Mellwig a mastering and cutting engineer for Dubplates & Mastering, and Köner a film sound engineer, it's no surprise that Biokinetics was a masterful exercise in immersive sound design. "Biokinetics II" more than lives up to the album's nautical theme, with an enveloping sense of floating slowly through a deep ocean crevice, while "Nautical Nuba" sounds like the soft glug of a boat floating on the surface. Of course the album is more than just an exercise in sonic escapism – its influence on dub techno can be traced right through to today. That Biokinetics was Type's 100th release speaks volumes about the importance of the album, and considering it was never originally available on vinyl, with many of the original CD copies damaged by Chain Reaction's original metal tin packaging, it's incredible Biokinetics wasn't reissued sooner.
8. Donnie & Joe Emerson – Dreamin' Wild (Light In The Attic)
The story behind Donnie & Joe Emerson's wonderful album Dreamin' Wild details two highly talented teenage brothers living in the wilderness of Washington State and their father's faith and heavy personal financial investment in a privately pressed album that never quite got them the attention it deserves. First released back in 1979, Dreamin' Wild was presented replete with original amusing art intact by the Seattle label Light In The Attic on a heavyweight vinyl pressing, and accompanied by some truly detailed inner notes. The reissue was also given further resonance by some high profile cover versions ahead of its release. Both Dean Blunt & Inga Copeland and Ariel Pink fell sufficiently in love with the Emerson brothers music to elect to cover "Baby" as part of their respective albums for Hyperdub and 4AD this year and possibly opened up this wonderful reissue to an audience that might not have heard it otherwise. Those who did investigate were rewarded with a wonderful array of soft edged rock, funk and bedroom pop, and this reissue from the Seattle label was essentially a masterclass in what you want from the format.
7. Peter Zummo – Zummo With An X (Optimo Music)
A frequent collaborator with Arthur Russell, trombonist Peter Zummo was responsible for many of the trombone contributions on Russell's solo work. Though the world isn't short of Arthur Russell reissues, Zummo's work is much less well known, making this Optimo Music reissue, originally released in 1985, essential for fans of 20th Century minimalist composition, with clear echoes of Steve Reich in its sparse arrangement of trombone, trumpet, marimba, and cello provided by Russell. As with all releases on JD Twitch's Optimo Music imprint, this reissue feels particularly personal, and although Zummo With An X may outwardly seem like impenetrable music to the uninitiated, Twitch encapsulated the experience of listening to it best: "Zummo's trombone sound is one of those things that if I am feeling anxious or pissed off will instantly soothe me and make everything feel alright."
6. Dream 2 Science – Dream 2 Science (Rush Hour)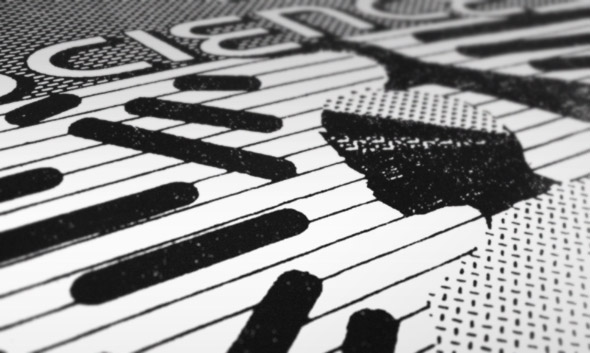 Having previously focused on Detroit and Chicago, Rush Hour's reissue efforts swung round to New York this year, deftly foreseeing the shift in style that's seemingly taken a hold of many contemporary deep house producers, and in some cases showing them how it's done right. In between the more comprehensive Burrell Brothers and Lamont Booker (aka Elbee Bad) retrospectives, Rush Hour reissued this gem of a self-titled EP from Dream 2 Science, a briefly used moniker of Ben Cenac, founding member of NYC electro originals Newcleus. Originally released in 1990, Dream 2 Science came across like a conscious response to the warm, soul flecked offerings such as the aforementioned Burrell Brothers and Bobby Konders, and furthermore it sounded remarkably fresh 22 years on. A lot of NY House from this period has clumsiness in execution which is admittedly lovable yet tends to give it a dated feeling; this cannot be said of the intricately programmed rhythms and drifting chords that perforate every moment of Dream 2 Science.
5. Pierre Schaeffer – Le Triedre Fertile (Recollections GRM/Editions Mego)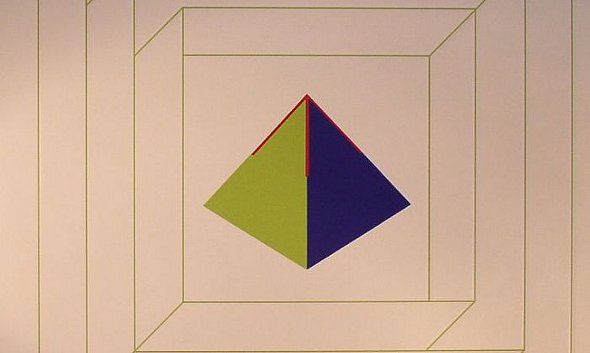 Editions Mego inaugurated their vinyl reissue sub-label Recollection GRM with a release from musique concrète progenitor Pierre Schaeffer. If the underlying purpose of reissues is to educate new ears to important music and provide context and inspiration, then Le Trièdre Fertile more than did its job; in a year when there was a renewed interest in all forms of experimental music, the role of Schaeffer in shaping modern electronic music cannot be underestimated. The French radio engineer and composer's experiments in the 1940s essentially birthed the concept of sampling found sounds in a musical context, employing the idea of noise as music and vice versa. Le Triedre Fertile was Schaeffer's final work, first released in 1975, and explored the infinite world of electronic sound synthesis, with the results still sounding utterly alien some 37 years after they were first made. The original tracks were recut by the revered team at Berlin's Dubplates & Mastering and packaged in new artwork by Stephen O'Malley with accompanying texts in French and English, meaning Editions Mego left no stone unturned in making this a definite release, essential for inquisitive ears.
4. In Aeternam Vale – Dust Under Brightness (Minimal Wave)
Alongside the Minimal Wave Tapes Vol 2 compilation released jointly with Stones Throw, In Aeternam Vale provided us with this year's most illuminating archival release from the Minimal Wave stable. The Lyon based group is Veronica Vasicka's self professed "first French love", which is understandable when you consider the fact they seem to be sitting on a vast archive of rare and unreleased material. Dust Under Brightness was Minimal Wave's second compendium of In Aeternam Vale and demonstrated just how diverse in sound the band could be. The opening title track finds In Aeternam Vale at their most hypnotically powerful, whilst the subsequent seven tracks showcase how far ahead Prot and co were. Revolving heavily around experimentation with vocal delay and echo, grinding, sinewy industrial moments such as "Dance Binaire" and "Metal" sit next to lighter, simpler tracks such as "Al W" while "Twist Again" presented the kind of swift, off the grid beat and vocal edits you would celebrate on a Theo Parrish release.
3. John Carpenter– Escape From New York (Death Waltz)
Alongside the Vangelis score for Blade Runner, John Carpenter's arrangements for the cult early 80s Kurt Russell flick Escape From New York stand as some of the most iconic soundtrack work of all time, and has become an oft used reference point for musicians and journalists alike. The second ever release from Spencer Hickman's London-based label Death Waltz was a definitive edition of this much loved soundtrack, first released in 1981, with six tracks included that didn't feature on the original score as well as extensive sleeve notes from Carpenter's close friend and collaborator Alan Howarth. In true Death Waltz style, the label commissioned poster artist Jay Shaw aka Iron Jaiden to deliver some all new artwork for the vinyl as well as an A2 poster and exclusive lithograph of the cover art – pure bliss for soundtrack buffs.
2. Roboterwerke/Supersempft – Wunderwerke Selected Werks Vol 1 (Wunderwerke)
Wunderwerke Selected Werks Vol 1 was Steve Kotey and Loud-E's illuminating retrospective of material from Dieter Kolb, Franz Aumuller and Franz Knuttel, three German musicians more widely known collectively for their work as Supersempfft and Roboterwerke. As Supersempfft, the trio released Roboterwerke, a 1979 LP on the iconic CBS imprint which is now a collector's item thanks in no small part to the heavy usage of a bespoke drum machine (also called Roboterwerke) the trio manufactured themselves. This collection included material from that album along with tracks from further LPs recorded as both Supersempfft and Roboterwerke, complemented by some unreleased versions as well as a smattering of edits from Kotey and Loud-E. Sauntering luxuriously between moments of cosmiche, minimal synth and dubby disco, Selected Werks Vol 1 presented a wonderful insight into the work of musicians clearly ahead of their time.
1. Black Rain – Now I'm Just A Number (Blackest Ever Black)
The release of Now I'm Just A Number saw Blackest Ever Black expand their remit to reissues, and this collection of instrumentals from Black Rain had an expectedly delicious backstory. Originally conceived as a death metal band, the project formed by Ike Yard member Stuart Argabright, and featuring the talents of Shinichi Shimokawa, soon came to create a sound that incorporated elements of industrial, drone, and minimalist electronics. In the mid 90s, they were commissioned to write a score for the 1995 film of William Gibson's short story Johnny Mnemonic, which was cut by the studio, and though some tracks were collected on a CD, it was for all intents and purposes lost. The paranoid cyberpunk themes ripple of the film through this chilling selection of tracks, evoking dark, rain-sodden alleys of the future, but the music more than stands up in its own right, offering a compelling combination of post-punk and minimal techno most people never knew existed, a digital take on doom from the era of CD-ROM and Windows 95 that was way ahead of its time.