J Dilla's Donuts reissued on Stones Throw
J Dilla's classic LP Donuts will get a special 7″ box set edition reissue by Stones Throw in January.
Recorded during a period where J Dilla was bed stricken in a Los Angeles hospital suffering from a rare blood disease, Donuts would attain a truly sad poignancy with the producer passing away some three days after its release on February 7, 2006. The album has subsequently been widely embraced as the Detroit-born producer's defining works which will be celebrated on the forthcoming expanded box set.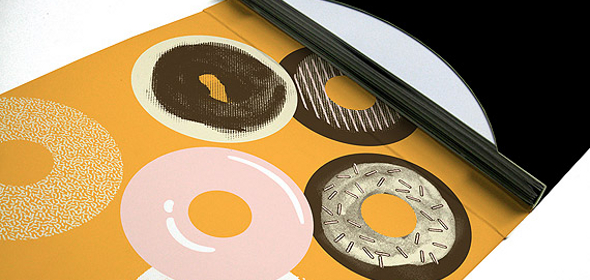 Coming across as the perfect Christmas present for Dilla completists, the album is spread across seven 45s which are complemented by a further 7 " brandishing bonus material. "Signs" from the out of print Donuts Fan Club 45 occupies the A Side, while face down there are two MF Doom and Ghostface Killah tracks based around music from the album. "Sniper Elite" and "Murder Goons" were recorded using beats from Donuts for a Dilla Doom project that never came to be, and though the two tracks later appeared digitally in 2008, this box set is the first time they appear on vinyl. In addition, the flip of the second 45 contains the "Donuts Outro/Intro" appearing as an interlude at the beginning of "The Diff'rence" in reference to the original sequence of the album, and is streaming below.
Available to preorder from the Stones Throw site now, the Donuts box set will ship on January 7, 2013.