Wild Oats announce Gifted & Blessed release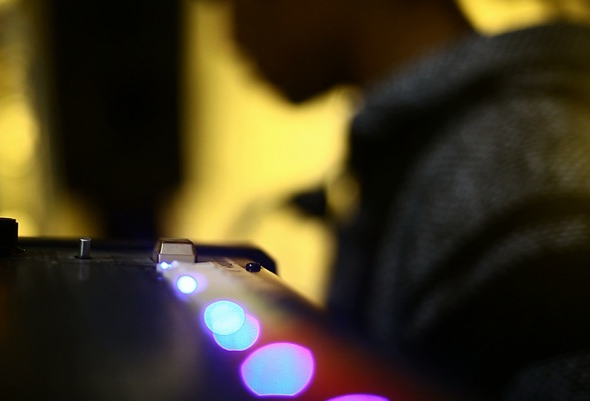 Wild Oats have turned to Los Angeles artist Gabriel Reyes-Whittaker to close their 2012 – get a grip of his forthcoming EP as The Reflektor here.
It's an exciting pairing as both label and artist have been responsible for some excellent music over the past 12 months, with Wild Oats in uncompromising form. As well as expanding their merchandising range, Kyle Hall's label has made its mark with a small but deadly clutch of 12″ transmissions, from a reissue of classic Shake Shakir weaponry to some illuminating MGUN material that explored the furthest recesses of contemporary techno. Hall himself has indulged collaborative urges with fine results across 12″ releases with Funkineven as Funkinevil and most recently the geopolitically charged Zug Island 12″ with Detund's Kero.
Adopting the rarely used name of The Reflektor for the forthcoming Las Ruins Mayas EP makes sense for Gabriel Reyes-Whittaker, an artist best known as Gifted & Blessed. Reyes has released music under different variants of this name for his own eponymous label, as well as Eglo and All City in 2012 as well as debuting the sounds of The Steoples, a collaborative project with vocalist A Race Of Angels. From the sounds of the four tracks streaming below, Las Ruins Mayas is very much a stylistic continuation of the approach adopted across these previous releases, though there is a dusty feel that makes it very much appropriate for Wild Oats.
No release date on the 12″ but expect it to drop before we wave goodbye to 2012.
Tracklisting:
A1 .Palenque
A2. El Mirador
B1. Tulum
B2. Chichen Itza