Lone & Lukid called on to remix Nathan Fake's "Paean"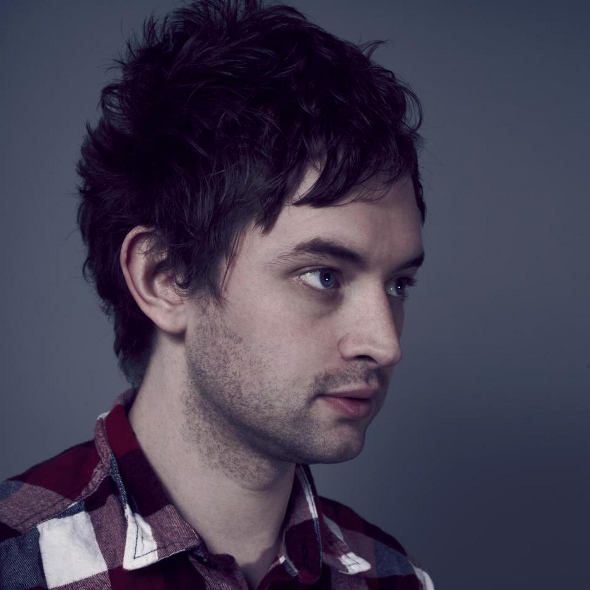 Two of Nathan Fake's "personal favourite young British electronica upstarts" will remix the lead track from his third album for a forthcoming 10″ release on Border Community.
Steam Days saw the Border Community artist return in style, perfectly balancing the fractured musical approach of his previous albums across 11 tracks, and one of its considered highlights in "Paean" is offered the chance to further shine thanks to some well chosen remixes. Lone and Lukid are both linked via Werk Discs, with the former producer releasing the Ecstasy & Friends LP on the label in 2009 before transferring to R&S Records for the glossy re-appropriation of rave tropes he is currently highly regarded for. Lukid, meanwhile, has remained on the Actress-run imprint, recently delivering his fourth and perhaps most confident album to date in Lonely At The Top.
Both remixes represent where the artists are currently at, with Lone shifting the eminently melodic yet energetic Boards Of Canada style clatter into transcendental 90s ambient techno territory thanks to some canny choral pads and slippery percussive textures. In contrast, Lukid opts for a typically denser approach, with distorted, claustrophobic drums squeezing the twinkle of Fake's original production to the very edges of audible perception. A further and all too brief Coda revision is offered by Fake himself which (successfully) sounds like he was aiming to wrangle every last iota of contemplative melody out of the track.
Border Community will release Paean by Nathan Fake on 10″ vinyl on December 3, which coincides with a raft of gigs that includes several support slots on veteran duo Orbital's UK tour – full details on those dates below.
Tracklisting:
1. Paean (Lone Remix)
2. Paean (Lukid Remix)
3. Paean (Coda)
Nathan Fake tour dates:
November 9: Blind Tiger, Brighton, UK
November 10: Plug, Sheffield, UK
November 16: Millenaris, Budapest, Hungary
November 17: Solyanka, Moscow, Russia
November 24: Electraglide Festival, Tokyo, Japan
November 25: Electraglide Festival, Osaka, Japan
December 1: Warehouse Project, Manchester, UK [supporting Orbital]
December 2: Picturehouse, Edinburgh, UK [supporting Orbital]
December 3: O2 Academy, Bristol, UK [supporting Orbital]
December 4: O2 Academy, Leicester, UK [supporting Orbital]
December 5: O2 Academy, Newcastle, UK [supporting Orbital]
December 7: 53 Degrees, Preston, UK [supporting Orbital]
December 8: O2 Academy, Sheffield, UK [supporting Orbital]
December 9: O2 Academy, Birmingham, UK [supporting Orbital]
December 11: Dome, Brighton, UK [supporting Orbital]
December 12: O2 Academy, Bournemouth, UK [supporting Orbital]
December 13: O2 Academy, Oxford, UK [supporting Orbital]
December 14: O2 Academy, Brixton, London, UK [supporting Orbital]
December 15: O2 Academy, Brixton, London, UK [supporting Orbital]
Header image by Robert Bellamy