Listen: Kresy – Basement Trax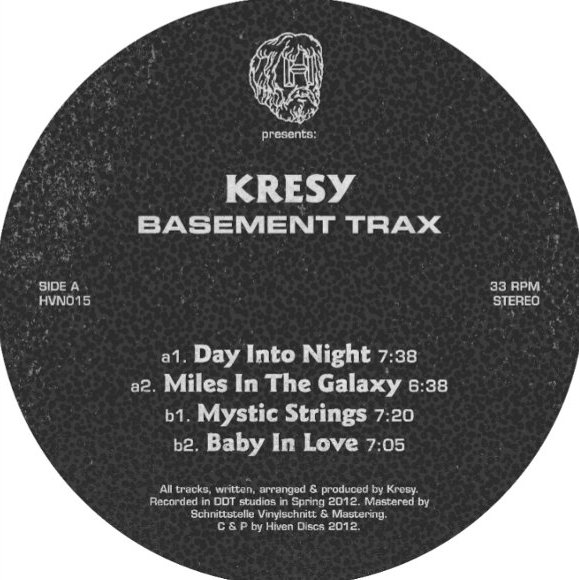 Spanish label Hivern Discs will end 2012 as they started it – by releasing an EP from Kresy, aka Alejandro Rodriguez.
The Basement Trax EP is set for release next month, and will arrive some 11 months after the Catalan imprint released the debut Kresy 12″, Lords Of Percussion. In the interim period Rodriguez has appeared on a digital-only Hivern Jacking Tapes Vol. 1 sampler with "En Bypass", while the label has also put out a sprinkling of vinyl from Mistakes Are Ok, Aster, label co-boss John Talabot, Marc Piñol and the mysterious TB.
The four track EP is indebted to the classic sounds of Chicago house – "Mystic Strings" in particular sounds like a love letter to Virgo Four – but it's opening track "Day Into Night" that's sure to attract the most attention, with spiralling melodies and the cosiest of basslines.