RVNG Intl prime House Of Woo from Max D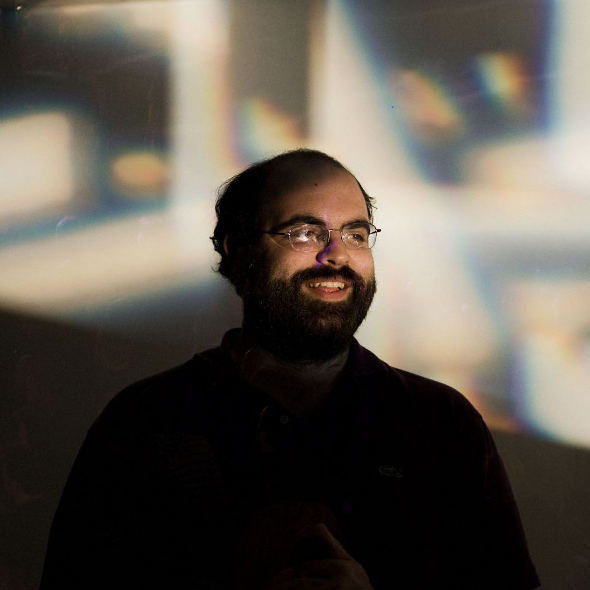 RVNG Intl will release House Of Woo, the second album from Max D in February next year.
The news has been alluded to by Max D himself for some months now (it gets mentioned in the podcast Future Times did for us) and comes over two years since his debut album, Cool Water, released under the Maxmillion Dunbar moniker, appeared on UK hub Ramp Recordings. Since that album, Dunbar's role alongside Mike Petillo as head of operations at Future Times has helped establish the DC based label as one of the true bastions of US underground music, with all manner of excellent releases on the horizon including Son, the debut Beautiful Swimmers LP and twelve inch drops from Steve Moore, Opal Tapes artist Huerco S and DJ Sotofett of Sex Tags fame.
The forthcoming House Of Woo is described as a lighter affair than Dunbar's debut album, formed of "eleven songs constructed in and by love" that are inspired by the deeply rooted relationship with his girlfriend, and were recorded over a two month period at their home studio base. The duo even collaborate on "Shampoo", the last track from those two months of recording which will appear on Woo, a preceding 12″ release which features the brilliant album track "Woo" (streaming below) along with another non album cut in "The Drift".
The press release offers Theo Parrish, Newworldaquarium, Dunbar's native DC Go-Go funk and the swing of New Jersey house as stylistic reference points for the album, as well as lending some insight into his production approach, quoting him as stating: "I make a lot of tracks by sticking on a loop forever, letting it live and breathe as long as it needs to. I keep all of the pieces I'm working on balanced, floating in the air. If it doesn't take minutes to stand up, it takes weeks."
The addition of Dunbar to the RVNG Intl roster demonstrates the label's ongoing willingness to embrace a diverse array of artists, focusing on talent instead of genre, an approach that has seen dancefloor focused acts like Blondes loiter happily with Sensations Fix reissues and highly conceptual projects such as the Holly Herndon album.
RVNG Intl will release Woo by Max D on November 19 on 12″ vinyl, with the House of Woo album to follow across 2xLP, CD and digital formats on February 18, 2013.

Tracklisting
1. Slave To The Vibe
2. Woo
3. Coins For The Canopy
4. The Figurine (Nod Mix)
5. Inca Tags
6. For Mozy
7. Ice Room Graffiti
8. Peeling An Orange In One Piece
9. Loving The Drift
10. World Taste Sweet (Stuck In The Middle)
11. Kangaroo: