Skirt and The Black Dog team up on next Horizontal Ground release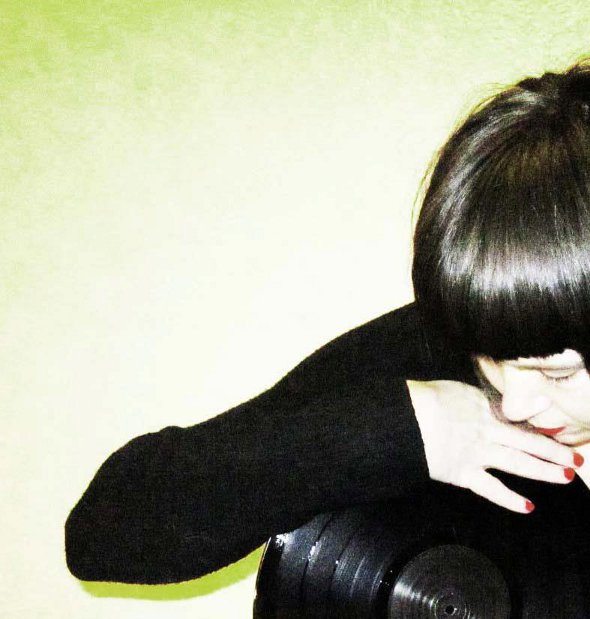 After the alien territory explored on that excellent Samuel Kerridge release, Horizontal Ground turn to more familiar names for their next 12″ as Skirt gets Bitten By The Black Dog.
The forthcoming release sees the Texas born, Midlands based producer return to Horizontal Ground for a third time and the amusingly framed title track essentially boils down to the veteran South Yorkshire collective remixing Skirt's production "Collider". Originally released as part of a heavy duty free compilation released by UK techno hub Trust Recordings last year – listen to it here – the droning slice of rattling techno more recently appeared in remixed by Horizontal Ground form on Minutes In Ice, the excellent compilation Frozen Border released back in May. Rubbing shoulders with the techno cognoscenti is now a regular occurrence for Skirt – just last month she appeared on Semantica Records alongside Surgeon and Svreca, while she has also been remixed by the elusive Torsten Pröfrock aka T++.
The Black Dog's remix of "Collider" hogs the A Side of Bitten By The Black Dog, further dissecting the rhythmic elements and adding their own "massive strings", while Skirt demonstrates her versatility on the flip with the stripped back, rigid wall rattler "Milsmo". This is complemented by a wonderful exercise in industrial ambience appropriately titled "Beatless", which is reminiscent of the creaking drone of "Six Hours", a highlight from her debut Horizontal Ground release.
Horizontal Ground will release Bitten By The Black Dog by Skirt on 12″ vinyl on November 19.
Tracklisting:
A1. Bitten By The Black Dog
B1. Milsmo
B2. Beatless