Listen: Surgeon's latest techno primer DJ mix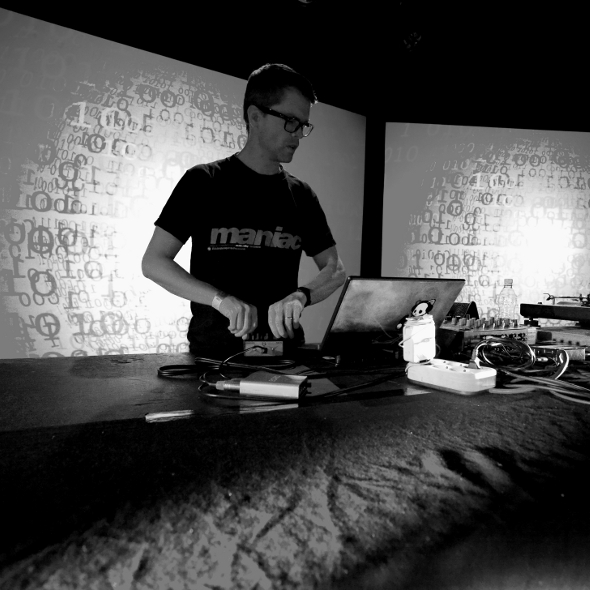 Advance heat from Braiden, Livity Sound, MPIA3, Karenn and Hemlock all features on This Is The Place Where The Intellect Gets Annihilated, the latest mix from UK doyen Surgeon.
Surgeon's Dynamic Tension Soundcloud account has swiftly gained itself a reputation as an online space to get an advance taste of what's getting released where in terms of quality techno – his Humanity mix from a few months back broke the news of Blawan's YouTube hit "Why They Hide Their Bodies…" appearing on Hinge Finger for example. This latest mix crams 32 tracks into 80 minutes plus and reveals that R&S Records have earmarked Truss's acid techno project MPIA3 for a forthcoming release, as well as including more forthcoming Hinge Finger material from SoYo's Blawan, unreleased Randomer, a forthcoming Kowton remix of Untold for Hemlock and the TR\ER collaboration on the Brothers label we reported on last week.
Tracklisting:
1. Chicago Skyway – Heavens & Angels (Extended Version) – MOSDEEP001
2. Jake Conlon – Pull Your Neck In – PRTP003
3. BMB – In Another Country – LTECH002
4. The 65d Mavericks – Estrangement of the Past (Surgeon mix) – Surface
5. MPIA3 – Mountains Of Ash – R&S
6. Milton Bradley – Alien Rain 2B – Alien Rain
7. Sei A – Hypen – HEK020i
8. Peverelist & Kowton – Raw Code – Livity Sound
9. MPIA3 – Roly Poly Babs – R&S
10. Randomer – Freak Dub – HEK018
11. WK7 – Higher Power (Hardcore PCK Mix) – PH303
12. Reeko – Electrical Phenomena – Pole Group
13. BMB – Dead Sun – LTECH002
14. Fishermen – Anchor Buoy – Skudge
15. WK7 – The Avalanche (Original Mix) – PH202
16. Braiden – Belfry Tower – RH044
17. Stephen Brown – Fuego – Theory041
18. Error Ética – Quasar (NX1 Remix) – Psychoskunk
19. Shadows – Distorted Images (Mike Parker Remix) – AVN006
20. Karenn – Sailing Solvents – SHEWORKS 004
21 Truss – Splot – OCS006
22. Alex Coulton – Bounce – Livity Sound
23. Paul Mac – Resident Problem
24. Untold – Breathe (Nautiluss remix) – Hemlock
25. Tripeo – First Trip (B) – TRIP1
26. Truss – Beacon (MPIA3 Definition) – OCS006
27. Paul Mac – Hotel Insomnia – EPM Music
28. Innerspace Halflife – Wind – MOSDEEP12
29.TR \ ER – UC – BROS001
31. Untold – Stop what you're doing (Kowton remix) – Hemlock
32. Cut Hands – Krokodilo – VFSL102