Jimmy Edgar and Derrick May love Detroit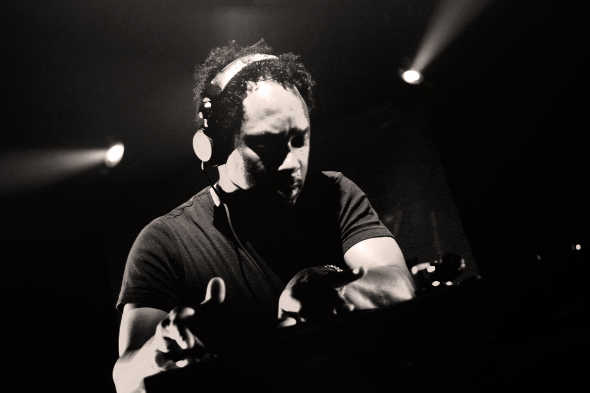 Two generations of Detroit music royalty unite on We Love Detroit, a surprise compilation curated by techno progenitor Derrick May and Jimmy Edgar.
Set for release in December on We Love Music, the label affiliated with the Ibiza promoters We Love, the 21 track unmixed compilation could in theory have been very interesting given the respective impacts May and Edgar have had on the heritage of Detroit techno. However there doesn't seem to be much by way of explanation as to the concept, though the tracklisting does demonstrate that both May and Edgar have been given carte blanche to portray their own slant on where techno has gone since it was borne by May and his fellow Belleville creators.
May's selection is curious to say the least, with tracks from fellow Detroit producers Kai Alce, Carl Craig and Andres (the now ubiquitous "New For U") nestled alongside the likes of John Beltram and a smorgasbord of current European techno exponents such as KiNK, Petar Dundov and Federico Grazzini. In contrast, the selection from Hotflush artist Jimmy Edgar looks to show Detroit techno in its current form, with two of his own productions present alongside productions from fellow Detroit acolytes like Wild Oats boss man Kyle Hall, Coyote Clean Up (a high school friend no less), Darling Farah and Kris Wadsworth. Broadening the scope, Edgar also selects music from fellow Berlin dwellers Lando Kal and Magdaand also credits the current role of 100% Silk with a Magic Touch production (featuring a pre Bookworms Nik Dawson).
We Love Music will release We Love Detroit  on December 3.
Tracklisting:
CD1 chosen by Derrick May
1. John Beltran – Synaptic Transmission
2. Yotam Avni – Pentimento
3. Petar Dundov – Distant Shores
4. KiNK – Hand Made (Dub mix)
5. Kai Alce – Power Thru Pt 3 (Mush's Sax Dub)
6. Deep'A & Biri – Hova
7. Carl Craig – Sandstorms
8. Federico Grazzini – Nova
9. Benny Rodrigues – It's A Spiritual Thing
10. Andres – New For U
CD 2 chosen by Jimmy Edgar
1. Jimmy Edgar – Let Yrself Be
2. Lando Kal – Clockin'
3. Jimmy Edgar – Semierotic
4.Magda – Late Night Woodward
5.Kyle Hall & Kero- Zug Island
6.Coyote Clean Up – Mount Babe Bricks
7.Noel Jackson – That You Love Me
8.Darling Farah – Body
9.Magic Touch feat. N Dawson – Niks Groove
10.Kris Wadsworth – Connection
11.Axiom Crux – When Summer Doesn't Come