Andrew Ashong / Theo Parrish – Flowers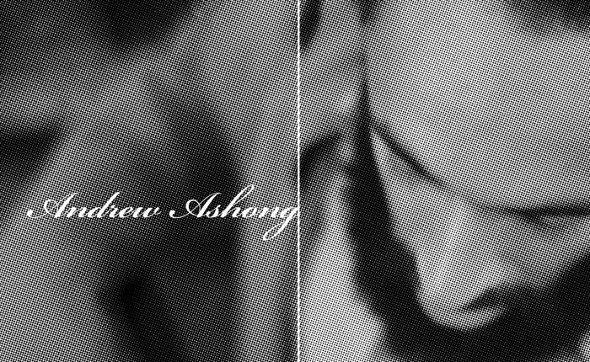 You can't help but feel like Theo Parrish's timing in releasing this debut single from Andrew Ashong was yet another canny move to wind up his faithful following with that mixture of pleasure and torment he balances so adeptly. As the Northern hemisphere gets engulfed in a swathe of low temperatures and cloudy skies, the effortlessly sun-kissed tones of "Flowers" sound like the smug grin of the man living a perpetual summer. The sweetener of the pill, or the extra twist of the knife depending on your demeanour, comes from the lyrical mantra Ashong croons about sunshine turning to rain. It's both perfectly timed and maddeningly redolent of the summer just passed, not that such trite grumbles about the weather really matter when the music is as heart-warmingly good as this.
Parrish actually joins forces with Ashong on the title track, and his influence can be felt in the crisp, jazzy bump of the drums. Combined with the insistent looped phrases, tuba bass and dissolved song structures, there's certainly a heavy scent of The Rotating Assembly about the track, which lends itself perfectly to the 70s soul tone of Ashong's vocals.
Elsewhere on the EP Andrew is going it alone, and it's a good chance to test just what else he is capable of. "Take It Slow" represents a much more uptempo approach, starkly defined by lightly strummed acoustic guitar and funky-as-hell Moog bass that nods to the recent resurgence in appreciation of boogie while bringing it to a thoroughly fresh conclusion. When combined with the insanely catchy vocals and lyrics, it's hard to believe that this track will probably never get played on peak time radio.
Bringing the energy level back down to an easy lull, "The Way She Moves" comes on arresting in its simplicity, revolving around a simple two-chord pattern and careful layering of vocals and very little else. Much like "Flowers", it's the perfect soundtrack to let everything around drift on by, never vying for your attention but rather leading you into an involuntary state of calm through the sheer conviction of such delicate song-writing. While Theo Parrish is often known for his wayward signings and a predilection for challenging listeners, this release is a wonderful reminder of just how soulful and immediate the man can be both in the music he makes and the music he promotes.
Oli Warwick
Tracklisting:
1. Andrew Ashong & Theo Parrish – Flowers
2. Andrew Ashong – Take It Slow
3. Andrew Ashong – The Way She Moves" (short version)