Rewind The Classics: Why Are So Many Great Records Getting Remixed?
Richard Brophy does some research into what happens when remixers rework classics cuts of yesteryear.
A great remix can be as memorable as an original production. There are numerous examples of remixers using their unique signature to turn an original composition into a classic –  think the never-ending snare-led climax on Hardfloor's version of Robert Armani's "Circus Bells" or the ecstatic pianos, rave whistles and carnival drums that make David Holmes's version of Sabres of Paradise's "Smokebelch 2" an acid house anthem. In both instances, the remixers became the story, turning the adequate originals into classics. But what happens when remixers rework classics?
Derrick May's "Strings of Life" is the most sinned against classic dance track. Reversioned countless times, those who have approached it have never come close to the heights that the Detroit producer scaled – and it is hard to imagine anyone who remixed it crying naked in their apartment like May claims he did when he wrote the tune. At best such remixes of classics are pointless, while at worst they sound like the people who commission them are trying to make a quick buck by pimping out timeless music in watered down variants. The prevalence of new versions of vintage material has become more commonplace recently. Indeed in the past few years, new remixes have accompanied re-releases of classics by Shake, Juan Atkins, Octave One and Sterac. Why is this practice becoming more common?
"The main reasons are to get more turnover, to get updated, modern versions of an old track in the latest fashion that's appealing to a wider audience. It's also an efficient way to promote an artist or to exploit the master rights of a track to the fullest," says Serge Verschuur, who runs the Clone labels, shop and distribution operation.
Christiaan MacDonald, who presides over the Rush Hour shop, labels and distribution firm, shares Serge's trepidation about reinterpreting classic tracks. "A lot of this original material should be left alone, untouched," he feels, but he adds that "it's very subjective and can only be looked at from case to case. Sometimes companies do it to make money and of course that's not the right way to go. It's a management decision based on marketing, and that's different to a decision made for artistic reasons, but we all want to sell and distribute music."
Juan Atkins, whose classic Infiniti work was remixed recently, believes that remixing of classics is a "sort of a new phenomenon. It's like a development of the normal remix; every release has a remix on it nowadays, so it's only a natural development for people to start remixing classics," he says.
Rather than viewing it as something that 'the market' has created, Detroit act Octave One, who in the past year have reissued highlights from their back catalogue with new remixes, have a different perspective on the issue. The Burden brothers see nothing wrong with reissuing a classic like "I Believe" and commissioning contemporary, respected producers like Sandwell District to rework it (Aril Brikha reworked "Daystar Rising" for the same 2011 re-release). "The excitement around remixing classics comes with the fact that you're introducing what hopefully is a great piece of music to a new group of listeners. Also already having a built in fan base for the track and artist, as well as the fan base of the remix producer is a great marketing point for a record label. It's really like making a sequel to a film," they say.
Dimitri Hegemann, who owns Tresor and Paulo Reachi, the Tresor label manager, feel the same about remixing classics. The German label recently celebrated its 250th release by getting new school artists like Redshape and Function to provide new interpretations of Juan Atkins's Infiniti tracks "Flash Flood" and Skyway". While the idea of anyone messing with Atkins's cerebral techno or benchmark electro is heretic for a certain cohort of electronic music fans, Tresor believes that it is possible to release remixes that are respectful of the original and which help to introduce old material to new audiences.
"Remix and re-issue series are great when operated with respect to the original works in question. They bring the spotlight back on these special pieces, which established some of the foundations of our culture. These pieces are still in the memories of those who were old enough to experience them back when they were released – in the second half of the 1990s in Infiniti's case – but younger generations are not necessarily familiar with these yet. It is an introduction to the history of techno for them," they say.
Yet for every well thought out remix package, there have been many unlikely new marriages. Juan Atkins's hyperactive techno classic "Game One" (also as Infiniti) was subjected to a series of interpretations on the track's co-author Orlando Voorn's label in 2007, while in the same year the benchmark electro track, "Clear", recorded as Cybotron, was remixed by Cobblestone Jazz and Troy Pierce. "To tell you the truth there haven't been that many remixes of Model 500, Infiniti or Cybotron, especially Cybotron," he says. "The only remixes of Infiniti are the ones that just came out on Tresor," he claims, but then adds that: "I've had an experience once with a record that probably no one even knows about where I took the advice of the label and let them choose remixers and there was one remix there that was totally, totally away from the main sound of the record". Nonetheless, he says that he has plans to re-release "Clear" with a remix he has chosen himself.
Meanwhile, Tresor explain that the Infiniti remix project was done in full collaboration with the artist. "We worked on the artist selection together with Juan and decided to choose these artists according to various criteria," they say. "Thomas Fehlmann was our most obvious choice, since he had worked so closely with him as 3MB. In regard to the Tresor history, we chose TV Victor whose albums left a distinctive trace on the early catalogue – his hypnotic and repetitive approach corresponding just right to the Infiniti project. In a second step we also decided to pick those artists that have been designing the Berlin soundscape over the last years – Function, Redshape and Sleeparchive. Finally, it was natural to include Moritz von Oswald's initial '94 Remodel to the project – another 3MB member," they add.
Despite Tresor's diligence, Serge from Clone feels that the majority of new remixes of classic tracks don't reach the same standard and that it's not appropriate to use words like marketing when talking about underground music. "I think a good remix should add something to the original, but about 70 per cent of the remixes don't and often just abuse the name of the remixer to get attention from their followers. It's often just a marketing tool," he says, adding that he subscribes to the 'if it ain't broken, don't fix it' maxim. "A classic track is a classic for a good reason, so a remix is often just an updated version for the current needs of consumers. It's terrible to talk about music in this way… with consumer needs and turnover – but you're asking me!"
"When a music genre reaches a lifespan of a human generation, it's the perfect moment to look back and consider which are the works that will live on and celebrate the producers who have left a significant imprint" – Dimitri Hegemann, Tresor
Clone has put out a lot of vintage material on its Classic Cuts label – including releases from Mike Dunn, Tyree, Dopplereffekt and the Drexciya series – but Serge says he has resisted the urge to commission new remixes because it would detract from the original versions. "I like to have the records and tracks to have same feel as their original. By adding a contemporary version it could take away some of the original vibe that made me like the tracks so much.
"If I get a remix by some hyped modern producer according to the latest fashion it would become a modern record, while I like to keep it in its original context as much as possible. There are plenty of new records that are making history in a contemporary way, so I don't see the need to transform the old to something new," he explains.
Was Clone not tempted to get some of its artists to try to remix Drexciya? "No, we were not tempted at all! I can't see that remixes would add much other then exploiting the originals and trying to cash in on the master rights. Again that's my personal view which is maybe biased because I care about the originals and cherish them – someone else would say it's plain dumb not to do so and that it would help get more new fans for Drexciya when there is a Skrillex remix EP."
Apart from misgivings from some quarters, the reissue of classics accompanied by new remixes underscores the fact that electronic music is at a crossroads. It has been catalogued and documented, its myriad of genres and sub-genres, defined, distilled and redefined to the nth degree, yet there is still a huge appetite among the new generation to find out about and in some instances to try to learn from or just copy the past. After all, house and techno music have been around for a quarter of a century (or three decades if you take early releases by Juan Akins as your marker) and it's unsurprising that there is a process of re-discovery taking place – witness the retrospectives of seminal artists like Drexciya and Shake. It also explains why there are so many new remixes of vintage material.
"When a music genre reaches a lifespan of a human generation, it's the perfect moment to look back and consider which are the works that will live on and celebrate the producers who have left a significant imprint in the story of that genre. It is always such a thrill to stumble on a piece that has not put on a single wrinkle since its production – and of course, the opportunity for the next generation to revise their classics," say Dimitri and Paulo from Tresor.
Yet despite this process of reflection and reinterpretation, there is always music that slipped through the cracks first time round, overlooked because it wasn't catchy or too unusual. "This is why this trend is happening now," says Christiaan from Rush Hour. "There is so much music out there that people didn't know existed; some of the old stuff is hard to find and had to get repressed." In 2009, the Amsterdam label put out Frictionalism, a retrospective of Anthony 'Shake' Shakir's work.
Releases on the Detroit producer's own Frictional are notoriously difficult to find, so this compilation was the first release to bring together Shake's music in one collection. Rush Hour also released a hard to find track by Terrence Dixon as part of the Trax From The Vault series. In both instances, the label commissioned remixes by contemporary artists like Skudge and Convextion, but Christiaan explains that the label did this because "there was room for an update. Shake's music is a blueprint, but the original tracks are not really well known and are quite abstract… Dixon's original track is nothing more than a kick, a snare and an echo".
Like Clone, Rush Hour has declined to remix many of its reissues and there were no modern versions of tracks on the recent Gene Hunt and Nu Groove compilations or reissues of Kenny Larkin classics like "Azymuth". In the case of Dixon and Shake's music, it's not hard to understand firstly why a label would reissue music by seminal artists that was originally only available in limited quantities and secondly why it was necessary to put a more dance floor friendly spin on largely abstract music. It's not the same as commissioning a new remix of "Blackwater" or even the sensuous deep vocal house of "I Believe". Do Octave One believe that they are guilty of breaching one of the golden rules in electronic music – if it ain't broke, don't fix it?
"You will find those who feel that you can't touch a classic. Really what you hope you're doing is combining the talents of the original artists with a new producer or artists. If it's done correctly, you get something very special, unique, and forward thinking. Of course, done incorrectly, you can get a complete disaster. You can only tell when you hear the final mix," explain the Burden brothers, while Dimitri and Paulo from Tresor add cryptically "the quality of such a project probably resides in the coherence of its intent and the respect employed in its creation".
Juan Atkins meanwhile feels that despite the popularity and appetite for reissues, some tracks and acts should stay off limits. "I guess it all depends on the track – there are certain tracks that I don't think should be touched, especially real old classics. I couldn't see myself remixing or seeing a remix of Sly & The Family Stone or Funkadelic, I mean there are certain things, you just don't touch them," he believes. Meanwhile, Dave 'Function' Sumner expresses admiration for former Sandwell District colleague Regis, who has not commissioned remixes of classic Downwards releases.
"It all depends on the track – I couldn't see myself remixing or seeing a remix of Sly & The Family Stone or Funkadelic, I mean there are certain things, you just don't touch them" – Juan Atkins
"One of the things I always loved about Regis is that the early Downwards releases were never remixed. These are classic records and still sell by the bucket load – but the Downwards catalogue is remix free," he says. Some of the producers that Octave One approached to provide a remix for their anniversary album, Here, There, And Beyond felt the same way, with the Burdens explaining that while time constraints precluded some from participating, "a few remixers passed on tracks because they loved the original too much".
But others decided to accept the challenge, including Dave Sumner, who reworked "I Believe". The Berlin-based producer also contributed to the Infiniti remix package and has just completed a new version of Steve Poindexter's "Computer Madness". While Sumner feels that some of the criticisms of modern remixes of classics are valid, he also points out that it's hard for producers to turn down offers to remix their heroes.
"When a lot of those records first came out I was just a kid, so now it's an honour to remix them. It's come full circle and it's hard for anyone to say no to Octave One or a Transmat record," he says. "'Computer Madness' is one of my favourite records of all time, so I'm especially honoured to remix it." While Sumner believes that the Sandwell District version of "I Believe" 'breathed new life into it', he concedes that 'I'm a huge Juan Atkins fan and I was honoured to remix him, but it's an incredible track and I'm not sure if I did any justice to it'. Aside from his own personal reasons for remixing classics, Dave believes that this trend is an indictment of the current state of electronic music rather than the result of producers allowing their egos to be massaged.
"If there wasn't a shortage of good music, if there was a lot more really interesting modern techno or if we were hearing new music from the old acts that are getting remixed, this wouldn't be happening," he feels. "Each sub-genre has been distilled down, has become so much more specific. Back in the day when "Computer Madness" was released, every DJ owned a copy of that record, no matter what style they played – there weren't really specific genres back then."
Sumner adds that the trend of modern remixes of classics reflects badly on the underground. "There are crazy things happening in this industry right now – DJs are being paid huge fees and the whole concept of remixing is to cash in on something. Music isn't made for the sake of making music any more. This has been on my mind a lot and has made me pull back a bit and I'm almost embarrassed about some of the things I did in the past," he admits.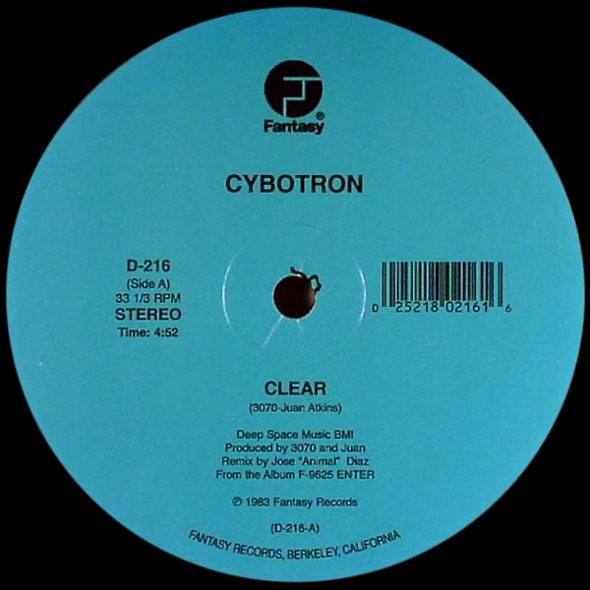 "It seems like selling out is the new underground and people have become shameless because it's acceptable – this is killing culture and techno needs a revolution," Dave adds. But has it not always been the way that remixers were let loose on popular or well-known records? Back in the late 70s, Francois Kevorkian worked as a remixer for Kraftwerk and Prelude releases contained versions of popular disco hits.
"A lot of the original funk bands weren't happy with remixes on Prelude because the singer only came in after six minutes, but this is slightly different to what you're talking about," says Christiaan from Rush Hour, while Sumner points out that "if you listen to "Tour de France" and the Francois Kervorkian remix, they are similar. Remixing was more about getting an engineer in to do a mix down and extending parts, which is what I tried to do for the Juan Atkins track, but in general nowadays remixes sound nothing like the original."
Meanwhile, Juan Atkins believes that technology has made it more feasible for new producers to remix a classic: "We are now in a digital age and technology makes it a lot easier to do an interpretation of an old track," he believes. With new remixes of classics by Shake, Octave One, Juan Atkins and Terence Dixon, it would seem that the focus is on modern producers reworking Detroit classics. Why is this the case?
"I'm only guessing, but it has already happened to the whole Trax catalogue and maybe also because most Chicago artists aren't in business any more or the labels are defunct," says Christiaan from Rush Hour, while unsurprisingly Juan Atkins says it has to do with Detroit's unique status. "It defined the electronic sound, techno came from Detroit, these it records hold a higher value as opposed to a new record and that's probably the main reason," he says. Octave One believe that it has more to do with the fact that Detroit artists' vision was more singular than others and that they tried "not to get caught up in making trending music and made original works. Accidentally really, many ended up making tracks that had enough originality that inspired many producers and lent itself to another interpretation".
However, Dave Sumner is more circumspect about the focus on Detroit and to a lesser degree Chicago for contemporary remixers: "If my generation looks back on the music and culture when we were growing up, nearly all of it, even if it was on a major label, was great – "Big Fun", "Good Life", "French Kiss", they all sold millions of copies. What will the current generation have to look back on?"
In the same way that Rush Hour put out hard to find material by Terence Dixon or Gene Hunt's collection, Sumner is in the process of restarting his Infrastructure label as a platform for classic techno that fell through the cracks. The first reissue is by Trackman aka Mark Archer from Altern 8. Originally released on the now defunct Ideal Trax in the mid-90s, it will feature a Function remix. "I see both sides to this issue, there is good and bad," he says. "I love Mark Archer's music and Altern 8 were part of my youth. We never had the luxury with this music for it to become mainstream, it wasn't on TV and a lot of it wasn't documented so well. You have to remind people about great music –  in an ideal world, I'd love if Mark Archer was massive." Rewind the classics, it's time for this generation to share the love.
Richard Brophy