Andrés – Second Time Around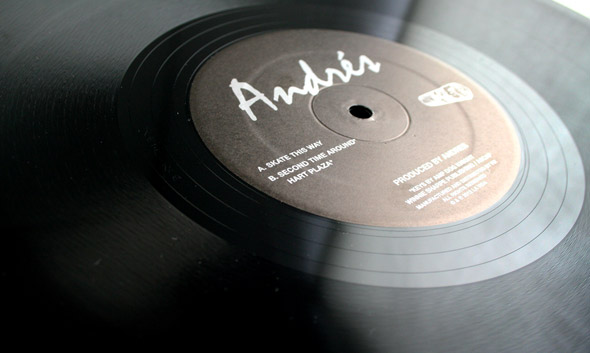 Not much more can be said about Detroit and its ability to produce and inspire some of the most creative music acts of the past 50 years. The city was famously home to Motown, one of the most successful independent labels ever to exist and home to soul music's guru Marvin Gaye. It nurtured the early signs of punkism with its rage-fuelled rebels MC5 and Iggy Pop, and gave birth to techno, the most enduring socio-musical movement to have spawned from the decaying metropolis in recent times.
But all these converging strains of music and their underlying artistic variety wouldn't be possible if it weren't for the continuous ripple effect that these artists have on one another. Take Andrés for example, an artist who has been inspired by the Dilla style of  MPC-laden production, while Dilla, in turn, was galvanised by the city's rich musical tapestry of blues, rock n roll and beyond. And it's exactly this sort of musical mind-frame which characterises both Detroit's effect on people and the artists it produces. Furthermore, it highlights the core of La Vida, the new label by DJ Dez aka Andrés, which proposes a visible and honest snapshot of everything that has inspired him musically over the past 20 odd years.
Just like the previous release, the now ubiquitous "New For U", we're thrown headfirst into a boisterous playground made up of energetic samples and seductively organic beat arrangements. "Skate This Way" is exactly the sort of track for which Andrés is so renowned; a driving, handmade beat is filled with human claps which carry those luscious strings gracefully with an unmistakable MPC swing. Although the essence of the song is ostensibly a deep house cut, Andrés' sound is rooted in hip-hop. It's an element which, although at times subtle, solidifies his personal style and adds an extra flair to his productions.
The title track could almost be construed as experimental hip-hop, with the only house component being the tempo. An irresistibly skippy beat gallops forward and only settles into a neat groove thanks to the beautifully engineered, funked-out bass line which rumbles along comfortably beside it. The tamer "Hart Plaza" is a perfect manifestation of the city's far-reaching musical influence. It contains an impressive collage of samples which morph into truly effective groove – one which boldly tempts to align the mounds of musical space between house and jazz; its soothing strings come courtesy of Amp Dog Knight's keyboard wizardry fused with Andrés' sampling skills. It's this willingness to experiment with a wide range of genres that makes Andrés – and his home town – such a mecca for modern dance music.
Pietro Barbieri-h
Tracklisting:
1. Skate This Way
2. Second Time Around
3. Hart Plaza