Juno Plus Podcast 43: Madteo
Queens based crate digger Madteo is at the helm for the latest Juno Plus podcast.
The loquacious Italian has a production history that stretches back to 2007 and encompasses releases for Workshop, Meakusma and Morphine Records; 2012 however has been a watershed for the man otherwise known as Matteo Ruzzon, helming the debut drop on Joy Orbison and Will Bankhead's Hinge Finger imprint with the excellent Bugler Gold EP and following it with a star-studded remix package for Meakusma and a cassette-only mix for another Bankhead endeavour, The Trilogy Tapes, as well as a split 12″ for Sex Tags Mania offshoot Wania. This month Madteo makes his DJing debut in London, headlining Reel-to-Real's debut event alongside DJ Sotofett and John Swing. In addition to his brilliant Juno Plus mix – recorded very much in the spirit of his well-known bargain basement $treet Wax mixes – Ruzzon also took time out to answer some questions we fired at him via email.
Hi Madteo, can you tell us a bit about how you came to move from Italy to Queens?
I had been living in the US for about a year and before that spent the summers of '91 & '92 at English language schools in University campuses. Then in '93, after failing my senior year at a local High School in the Texas DFW, I got to New York a couple months later with the plan to get a sponsor for a working Visa. In that I succeeded but I was very unsuccessful in the working part, so I waited tables for years and had other menial, temporary jobs.
You are known for your $treet Wax mixes, can you tell us how you first got into making them and what you enjoy about this style of DJing?
It started after a few years after I started going to the same stall at the Chelsea flea market. Initially an habit born out of necessity, now I feel like it's a necessary habit! I find it essential to maintain that feeling like I'm learning something new about records, their history etc. Nonetheless, I think it can be risky playing like that in a more typical club-like scenario, especially in Europe. Lots of great records that are ultra funky, groovy and have the right tempos can be hard for a dance floor to take for being deceptively soft. Brassy, busy and full-on song structure with classic strings can be heard as predictable, passé or plain cheesy. I try matching them with more contemporary, instrumental and functional tracks as a buttress to the older, poppier and familiar ones. Plus combining styles and eras is also a way of setting up a dialogue, re-contextualising by integrating not so different strains. That is to me the original style of DJing, when there weren't a gazillion records in each sub-genre and you had to look outside of those emerging new 'genres' that were becoming popular and ubiquitous fast.
It took me years to realize that I have a tendency in blending where I stay naturally slightly behind the beat when I mix – it's a way for me to hear the drums matching-not-matching. All my mixes, even this one , you can hear spots that aren't tidy; in fact people have often said to me "great selection but work on your blends yo" haha! The point is most of the records I have never played, and heard them no more than once, so there's a lot of rawness that tends to actually be an integral part of these blends. Many cool things happen mixing records you wouldn't try mixing if you really knew them! I am basically trying to beat match dirty, crackling, often skippy flea market records with greasy covers but often with succulent grooves, like a beat-matching gymnasium in the bedroom. There's something amazing about the energy in that era of music that makes the pain and potential for 'messing up' while mixing them either a very gratifying (when smooth) or extremely flustering (when not) thing. Timing and knowing the songs becomes ever more necessary.
I sense being behind the beat comes from that approach, maybe. Either that or for the fact I am also a slow learner, or a fast un-learner. Even with old electronic dance music (old EDM!?), tons of old house records have tempos that shift slightly, so if you lock 'em in with another record, they don't really stay. That forces you to pay more attention. One thing I also noticed is an apparent circular (only perceivable when blending) tempo movement where it'll go off the beat slightly, slowing then accelerating, then slowing and accelerating again and so on, like an elliptical ebb and flow of synchronicity. Since I'm no wizard, when I play live you are going to hear that struggle, in and out, in and out. Those huge snare hits in 80s dance music are also great tempo markers if you put some techno or stuff like that under it.
Where are your favourite spots in NYC to go digging, or is it a secret?
No secrets ! That flea in Chelsea has been my main place for years but I used to love scouring the pre-owned CD racks at Mondo Kim's in the East Village. I sorely miss going there. Kim's had been around for decades as the wonderfully stocked if shabby Kim's Film & Video on Ave A, but his four stories high, bright yellow tinged music, film & books emporium on St. Marks place was an almost daily visit for me in the 90s.
Your Juno Plus mix roughly follows the same path as your $treet Wax mixes, right? Can you tell us a bit about how and where you recorded it?
Mos def it does! I did it in my apartment during a week when I recorded 5-6 mixes in a couple days. I recorded it using two decks and the cheapest two channel Numark mixer.
We're particularly enchanted with the opening track on the mix – can you tell us what it is and where you found it?
It's "Misfit Blues", the first part of Duke Ellington and Billy Strayhorn's "Suite Thursday", the B Side of an LP where they reinterpret Peer Gynt's compositions. I didn't have any Duke Ellington music on vinyl, and I fondly remember this octogenarian from the Bronx who used to take the subway daily to come downtown and hang out at some club, and came in the restaurant where I played with his cane and talked about The Duke's music as being orgasmic haha. That's one of the LPs I found in the basement of my building on my way back from the supermarket.
You have released music on some excellent labels and work with some highly respected people – how did the Workshop release come around for instance?
The Workshop link came while I was writing the stuff that came out in the Meakusma release, the first 10″. My releases with Meakusma have been critical if you keep in mind it's the first label after Morphine who decided to give me a shot. The Workshop guys liked the things I put out through Morphine, but I think the Meakusma release convinced both Paul David and Jens at Workshop to hit me up. And Meakusma is actually the label I have the most number of releases with, so I am very grateful to those guys in Eupen. Also I like the fact they are kind of outsiders in their own country too, being part of the small German speaking community of south eastern Belgium.
We really enjoyed the RA Exchange you did, it felt more like a conversation than an interview – it's clear from that you have established a real simpatico with DJ Sotofett, what is it exactly that appeals to you about the Sex Tags approach?
This guy… when he came to New York last year he tried avoiding going to Manhattan like the plague! As someone who was pushed out of the city 15 years ago, you can imagine how some dude who thinks like that is gonna resonate with me. The thing with the Sex Tags crew is a unique and complete vision, a clear understanding of the roots, the links between all the roots. If all the roads lead to Rome, then all the grooves, if right, bring it home! Their music is generally quite accessible, but you can hear keen ears and immaculate musical taste with a dynamic skill set in the ways that these guys know how to do everything; the music, the artwork and even moving the damn things!
Wania 11372 was the latest corroborating evidence of their relentless and restless enthusiasm. The unpredictable twists and turns in the Sex Tags catalogue is, in my opinion, derived from them being killer natural born diggers. Still young but already veterans, Sotofett and his more behind the scene co-ship master Fettburger are practicing healthy if stealthy, benevolent groove pushing. Control freaks maybe, but I would prefer being controlled by the right control freaks than get freaked by the wrong ones, know what I'm saying ?
The line "Use what you got to get what ya need" particularly resonated with us – you produce via laptop right can you see this changing? Do you have any desire to immerse yourself in a room full of hardware?
Of course! I just use a computer because that's what I got, but am sure I'd be making sounds with whatever I had at my disposal. What I've been wondering about is, how would my sound change if I was in that room! That line stuck with me when uttered by Skiz of Wordsound when I was spellbound by that Black Alien producer/MC par-excellence Sensational.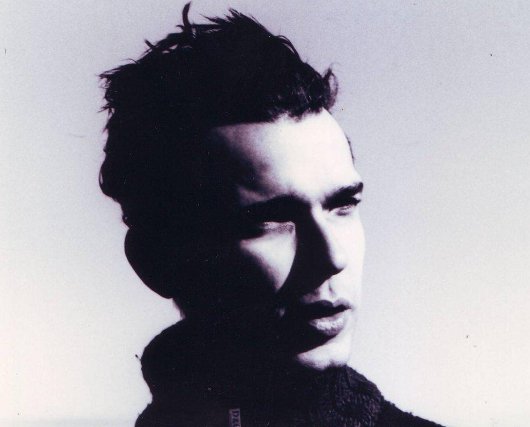 This month you arrive in Europe for a number of shows – aside from the London dates where else are you playing and what can we expect from your sets here?
I might be playing an all wax set with just the records I've been buying since I got to Italy. I have been scouring Padova's flea-markets and have some solid sources for vinyl between Padova, Bologna, London and Berlin. I will also have a computer and a hard drive with Serato in case I (or they) feel like taking a scruffy left turn with some unfinished smudgescapes. I am doing a couple gigs in Italia, Milan then Rome, Glasgow on October 25 and then I should be in Germany to play with latest Morphine Records addition, the Metasplice guys from Philly. Berlin will be a stop in October as well but that should be a productive/creative time as well as visiting friends.
A number of your early productions featured Sensational – how did you guys first meet have you got plans to work with him again in the future?
I became the part-time office helper at Wordsound Records in Williamsburg right after their first couple releases. I found out about WS after seeing them opening for Mad Professor in NY circa 95-96. Sensational, amicably known as Torch, (abbr. of Torture) is someone I have a lot of respect for and I love the guy and his personality, vitality, uplifting spirit, resourcefulness, humour, good heart and inability to hold any grudge whatsoever. The main thing though is that his music has remained as fresh to my ears today as it was maybe alien and deranged 15 years ago. You don't get acolytes as diverse and illustrious as Bill Laswell, Prince Paul, Mike Patton, the Jungle Brothers, Autechre, Kassem Mosse and Wire magazine editors by being run-of-the-mill, so I'm hoping I'll be making music with him again of course! He taught me a lot about getting music done in the beginning as his approach is just so basic, primal, intuitive and economic.
The recent ReCast 12" on Meakusma featuring remixes of your music from Anthony Shake Shakir, Kassem Mosse and Marcellus Pittman was excellent – did you work with the label to choose these guys or did you leave it up to them?
We thought of the cast of remixers together. Our full line-up included Even Tuell and Morphosis too, who turned in great reworks, in fact there could be (I hope) some addendum release with other versions of the same or other unreleased stuff.
The title for your new release on Nuearth kitchen is intriguing – in an ideal world would you prefer to be lead by a governing band of strumpets?
Haha not my ideal world, but in any case we must be there already, the Big Band of Strumpets is in fact running their ideal strumpeto-crazy, no?
You've completed your first remix and it's for MFing James T Cotton – this is quite an honour right? How did you approach it?
He is a modern day musical polymath, no doubt! I went mad for eight weeks trying to figure it out as I was as terrified as I was excited. I initially had tried using too much of the musical bits so I had to go back (this happens invariably) and ended up using no melody at all. After sending the label a ridiculous number of mix-downs I realized I had made a huge mess. Then the day after I sent what I thought could be the final version (ha!) and was starting with something new, I stumbled onto an interesting pad, recorded nine minutes of it and tried slipping it under that 'final mixdown'. Since I was bobbing my head for a while while hearing it, I sent this latest mix off to them, apologizing for having to hear yet another version, but they responded positively so that's how it worked out! A bit mad but hopefully I've learned something. The original tracks sound very classy and melodic, and my schtick has more to do with trying to excavate some gnarly groove with weird textures by an increasingly less linear method. Objective and subjective, a weird balance.
Naturally with a lot more attention on you, more remix commissions will come in – anyone in particular that you would love to remix?
There are so many artists I love and respect that I couldn't say. I just hope I'll get to keep playing and making music and be able to challenge myself, experiment and hopefully develop. I have been trying not to take anything for granted.
Can you tell us a bit about your forthcoming album? What can we expect from it?
Something I have been trying to do increasingly is to make sounds in a way I have never actually made a track before. Without a recollection of how you did work previous to that moment and especially without thinking of other people's music. I get huge, even profound inspiration during music listening time, but when I try to do my thing I am not thinking of anybody's shit! If I felt like I could do some cool disco, rock, techno or country style music or boom-bap it like the Doom or Dilla types, I would have a go, but since I find so many other artists and their styles so awesome and recognizable, as much as I love listening to them, I can't use that as a way to develop a style that's more carbon-copy than my own. Impressions are fine and replicating is a great way to learn about production, disassembling, combining and rebuilding, but now I'm more about disassembling and rebuilding my own stuff after hashing out muddled doodles!
I read in Pavese's diaries that "there is no greater moment in creating when you are feeling like you are starting afresh, over, something new". The best moments with the best works already fleshed out and done (in my head at least) are the ones in the very early stages of working. Even if the project might take weeks or months to feel like you can let it go and move on, those months are mostly spent in an increasingly more frustrated way trying to re-create that track I heard, saw and felt when I first sat and put down the basic rhythm or sound. In fact I often I spend so much time trying to build around or on top of some primitive stage thing when subconsciously trying to build a track instead of shedding those mental conditionings and just let the sound guide me.
Years ago I'd written a mail to this Finn producer Kim Rapatti after being blown away by records he made and as a piece of simple advice he suggested, "just make your own style". That of course is easier said than done! It's not something you are really aware of anyway, as you can only trust your instincts, your ears and your taste and hope for the best. Also something I find weirdly necessary is an almost patent unhappiness with your own shit! That makes you a bit of a sore to be with as you're pretty much obsessed with this or that bit of this and that, so much so that it's hard to chill and be objective sometimes. The LP will be a selection of things the Sahko main man chose over the 18 months we've been working on it.
Length: 1:20:21
No tracklisting provided